When it comes to choosing a free recording software, it's important to know all it has to offer. Plenty of free programs offer great screen recording tools, but it is not easy to find a screen recorder without a watermark. Watermarks make videos look less professional and can be distracting. Here are the highlights of the 11 best free recording software with no watermark. Read on to find the perfect option for you!
Editor's pick
OS: Windows and Mac
The Movavi Screen Recorder is the answer to making screen captures in minutes. This free software is quick and easy to use with a variety of features. It's good for makings recordings with sound, editing videos, saving and sharing them. While not being completely free, this app offers you a 14-day trial period to try all of its advanced features and see that it's one of the best options on the market right now.  
Key Features
✅ Records screen and audio simultaneously
✅ Can schedule recordings
✅ Uploads record to social media in seconds
Pros:
Program works offline
Shows keyboard and mouse display to viewers
Cons:
Output videos have a watermark on the free version
Best for: easy screen capture
Free recording software – no watermark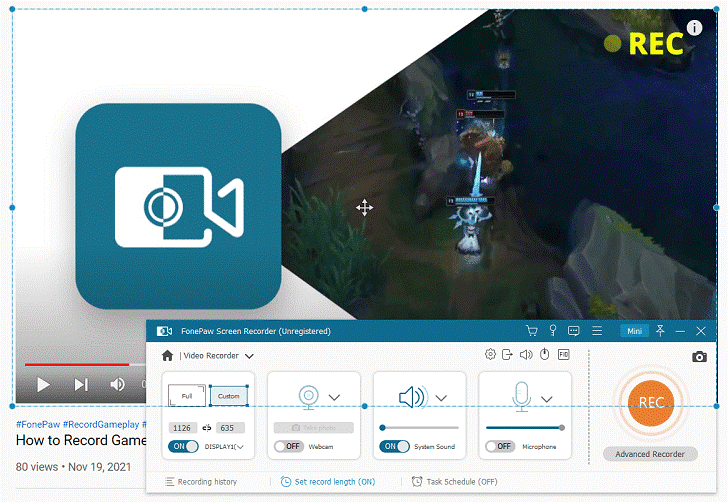 OS: Windows, macOS
FonePaw Screen Recorder is a versatile capturing tool that aims at providing users with a one-stop recording solution. In the first place, it is able to record high-quality videos without watermark, and can also satisfy other recording needs such as audio recording, webcam recording, game recording, and etc. Besides, it boasts wonderful additional features including adding real-time annotations, clipping videos, and more. Though it's not completely free software, the free version has almost no limit to main features, so it's really worthy to have a try.
Key Features
✅ Record videos with webcam and full voice
✅ Capture screen in any size
✅ Available for real-time annotations and schedule recordings
Pros:
Multiple recording modes
Supports different video and audio formats
Cons:
Recording is limited to 3 minutes for free trial
Best for: making video tutorials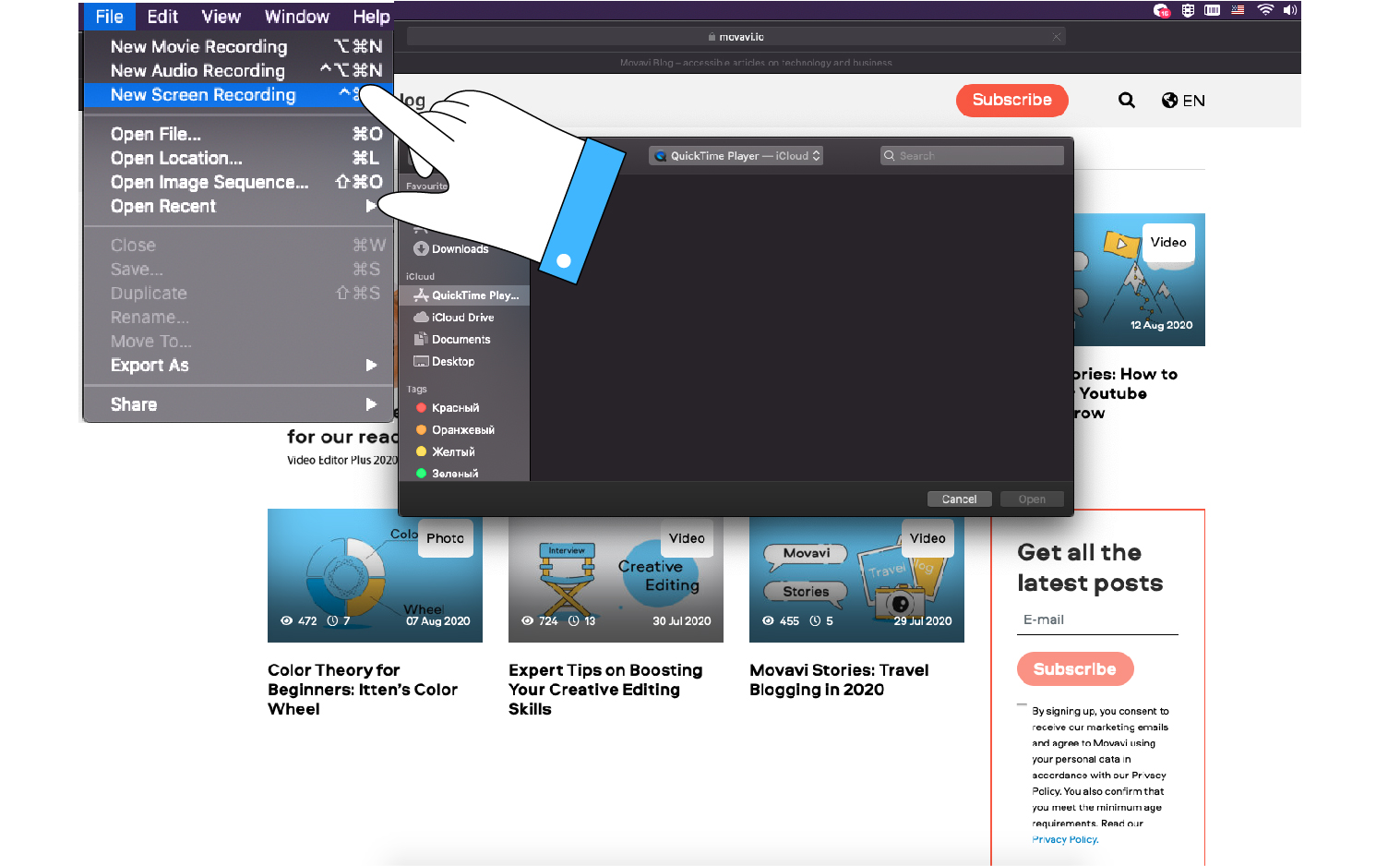 OS: macOS
The QuickTime Screen Recorder is an extension of the QuickTime media player developed by Apple Inc. This free screen recorder with no watermark is good for simple onscreen activities like basic recording, editing, and sharing videos. Most often you'll find this program pre-installed in Apple devices as a default application.
Key features
✅ Easy to use
✅ Records screen on Mac and iPhone
✅ Basic video editing and media converter functions
Pros:
Built-in recorder in Mac OS
Versatile media player to play, record and convert different video formats
Best for: Mac users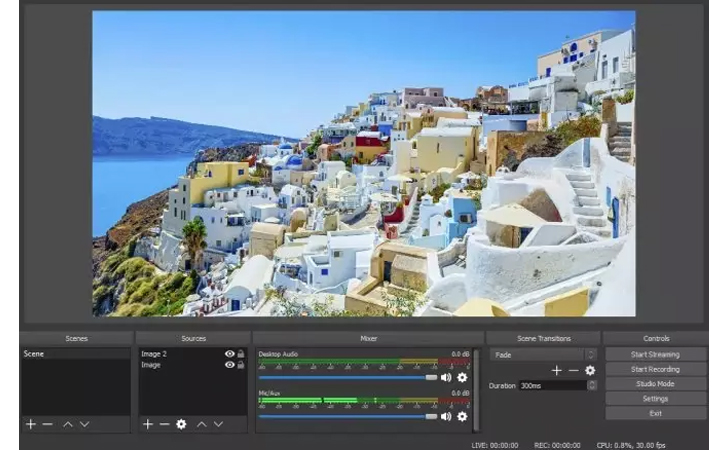 OS: Windows, macOS, Linux
The Open Broadcaster Software is 100% free to use. This open-source software is best for recording gameplay and live streaming – no wonder it's so popular amongst many cybersport bloggers. It is also loaded with features like chroma-keying, masking, and audio mixing, which is hard to find in a free screen recorder with no watermark. It does lack some user-friendliness% the interface is not very straightforward. On the other hand, after getting used to you'll have amazing powerful features for free! 
Key Features
✅ High-performance real-time video and audio capturing
✅ Records unlimited number of scenes seamlessly
✅ Enables hotkeys for quicker and easier use
Pros:
Clean and easy to read interface
Supports most streaming platforms
Best for: gameplay recorders and streamers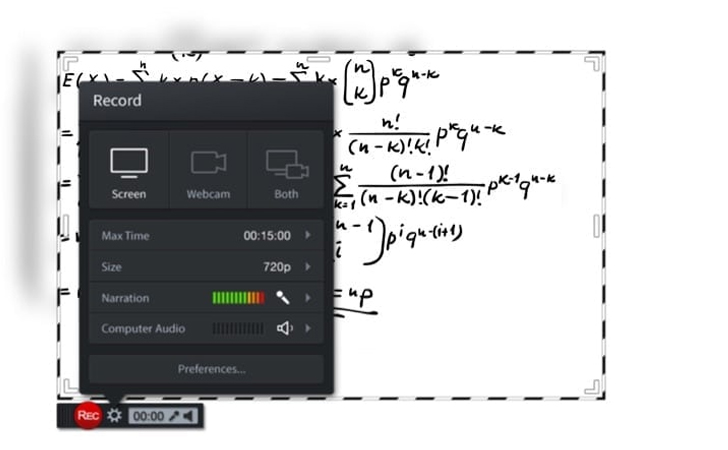 OS: Windows, macOS
Screencast O-Matic believes sharing your ideas with their screen recorder has never been easier. This software is easy and free to use for basic screen recorder needs like trimming recordings. All other major features like annotating recordings and watermark removal require a paid software upgrade. This software is good for educational purposes like creating video tutorials and demos. 
Key Features
✅ Captures any part of the screen
✅ Webcam for a picture-in-picture effect
✅ Option to add narration
Pros:
Allows adding captions
Quick share to social media platforms
Cons:
Recordings must be shorter than 15 minutes
Best for: quick sharing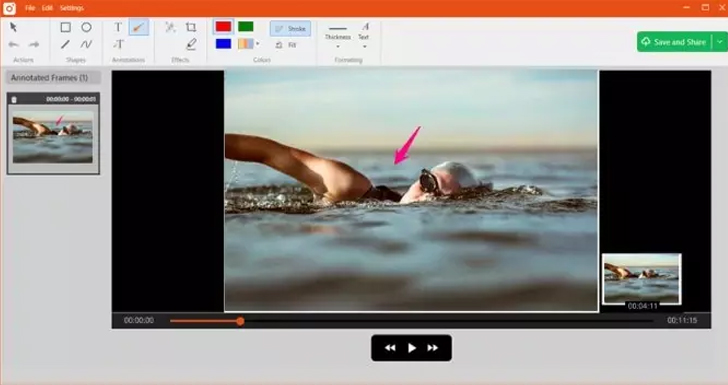 OS: Windows, macOS
Tiny Take believes to be the fastest way to screen capture. It is simple and free. It can record images and videos of your computer screen, add comments and share them with others in minutes. The software is feature-rich, but access to those features requires a paid subscription varying between $29.99-$99.95 a year. If all you're looking for is the actual screen recording tool – you won't find it a problem using only the free version.  
Key Features
✅ Captures a region, a window, or an entire screen
✅ Annotates recordings
✅ Custom shortcut keys
Pros:
Ability to zoom in/zoom out
Stores screenshots and videos on the cloud
Cons:
The recording must be shorter than 5 minutes
Best for: easy editing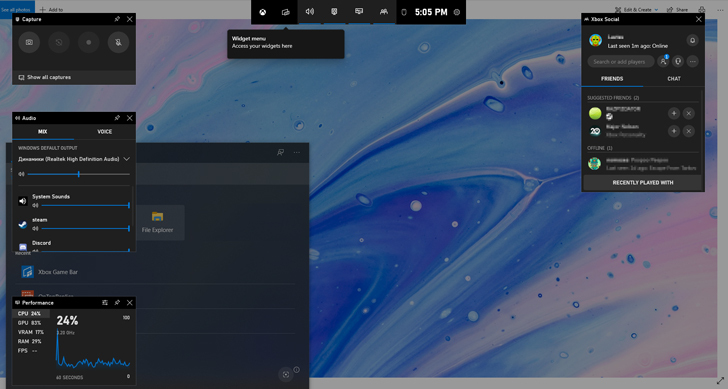 OS: Windows 10 only
This free screen recording software is automatically included in Windows 10. It is good for recording gameplay, capturing screenshots, and sharing them online. This software is exclusive to Windows 10, so it is not a good option for Mac or Windows 7 or 8.1 users.
Key Features
✅ Records mic during gameplay
✅ Captures video at 30 or 60 frames per second
✅ Allows uploading video to YouTube or any other video sharing sites
Pros:
Easy and handy to use
Maximum recording time up to 2 hours
Cons:
Can interfere with gaming performance
Best for: recording games on Windows PCs
8. Apple's Screen Capture Tool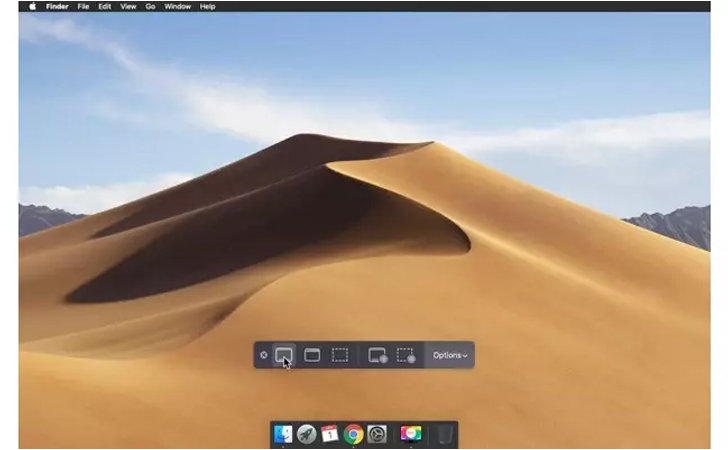 OS: macOS
Apple's Screen Capture Tool is an easy and quick way to capture what's happening on a screen. With limited features, it does come in handy for last-minute captures. It is preinstalled on all computers by Apple, so you don't even have to download anything – just start it with a shortcut Shift+Command+5.
Key Features
✅ Captures a region, a window, or an entire screen
Best for: Mac users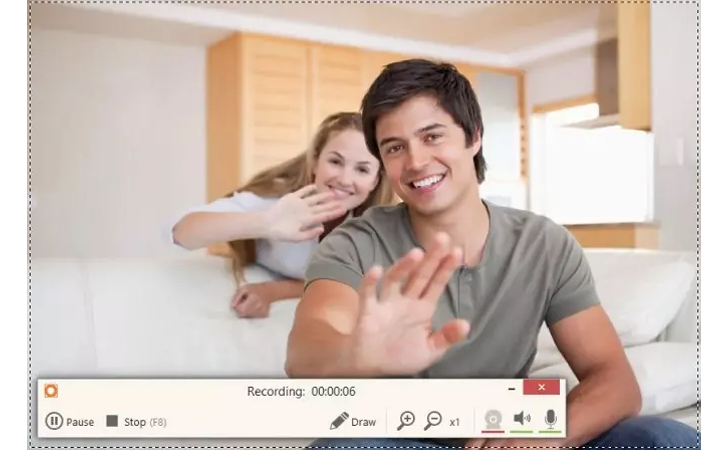 OS: Windows, masOS, and Android
The Icecream Screen Recorder believes to be hassle-free. It is an easy-to-use screen recording software that allows you to record any area of your screen. It's good for recording apps and games, video tutorials, skype calls, and more.
Key Features
✅ Records screen and audio
✅ Annotates screen recordings or screenshots
✅ Basic editing tools
Pros:
Change recording speeds
Schedule screen recordings
Cons:
Records up to 5 minutes with watermark
Best for: beginning users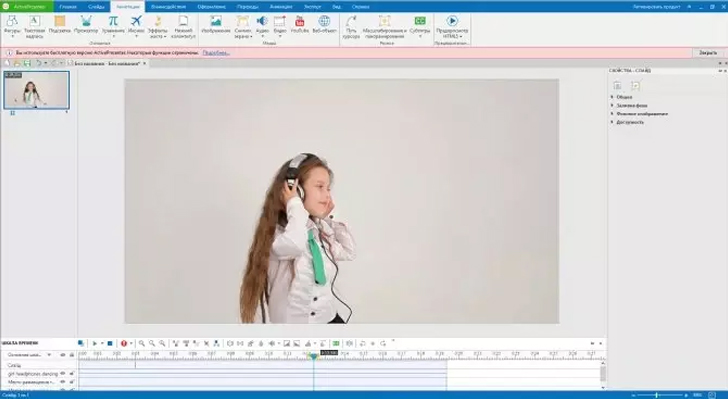 OS: Windows, macOS
ActivePresenter is an all-in-one screen recorder, video editor, and eLearning software. It allows you to record video from your computer screen with a webcam, audio and sound system. It is good for creating screencast videos, handouts, and training presentations. This software comes with basic editing tools like cutting, splitting videos, and adding annotations. The program has more features, but access to those requires a software update.
Key Features
✅ High-quality screen recorder
✅ Professional video editor
✅ eLearning software
Pros:
Easy-to-use
Good technical support
Cons:
Not recommended for professional game recording
Best for: thorough video editing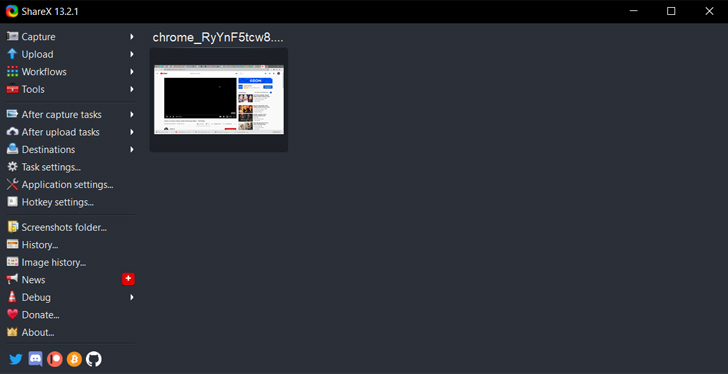 OS: Windows
ShareX is a free and open-source screenshot and screencast software that lets you capture any part of your screen with a single press of a key. It's good for uploading images, text, or other types of files to many supported destinations you can choose from. 
Key Features
✅ Built-in image editor
✅ Easy screen capture sharing
✅ Various upload options
Pros:
Allows customizing the shortcut keys
Automatic upload feature
Cons:
Not available for Mac Users
Best for: taking screenshots
There are quite a few options for video capture software with no watermark. Some offer free trials for a limited time, while others are free for life. Some programs feature area selection, while others do not. 
It is essential to find the video recording software that fits your individual needs. The above list should help you do exactly that.
Now that you have learned about some of the screen recorders on the market and what they offer, try Movavi Screen Recorder. It is a multi-purpose tool that records HD videos and is easy to operate. Best of all, the free version of this product has no time limit – you can use this version for as long as you like.
We hope that you find the perfect option for you on our list. Good luck! 😉