Want to take your videos to the next level? Looking for a great monitor to work on? Look no further: we've found the eight best monitors for video editing and coloring on the market in late 2020 – especially for you. 
Before we start, let's quickly review the important characteristics you should consider when choosing a monitor for visual content creation. First of all, pay attention to resolution and color accuracy. At this point, it's not worth going for resolutions below low HD. And, of course, if you're not on a tight budget, you should opt for a 4K display. When it comes to color accuracy, try finding a factory-calibrated monitor with an accuracy tolerance of less than Delta E 2. 
Naturally, there are many more features to look for in a monitor. We've highlighted all the important attributes in our list. The monitors in this list are listed from the cheapest to the most expensive. Enjoy!
Best Video Editing Monitors to Get in 2021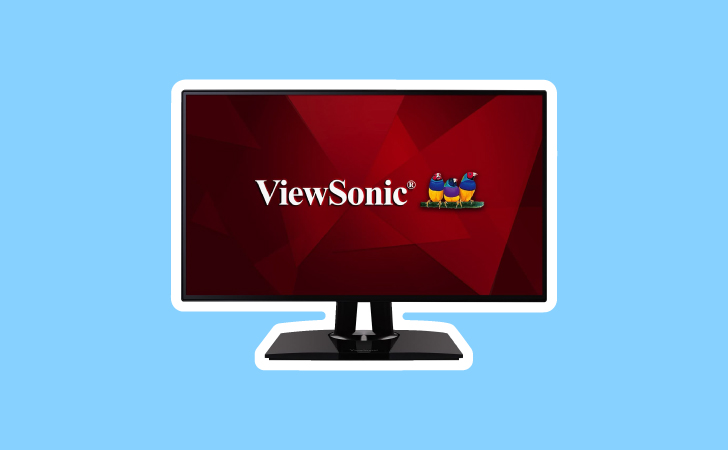 This ViewSonic model is a great budget option for videographers and photographers. It uses IPS panel technology, which means that it delivers great color reproduction. It has a bezel-free cabinet: if you want a bigger viewing area and decide to put two monitors side by side, you'll have a perfectly seamless screen. Moreover, the design offers plenty of ergonomic adjustments, useful for anyone who spends hours in front of a screen.
Note that the monitor doesn't have speakers so, for video editing, you'll need to get external speakers. But if you really care about the quality of sound in your videos, you probably already have those anyway. 
Key features: 
✅ Accurate colors
✅ Solid grayscale performance
✅  Frameless design
✅  A smooth palette of 4.39 trillion colors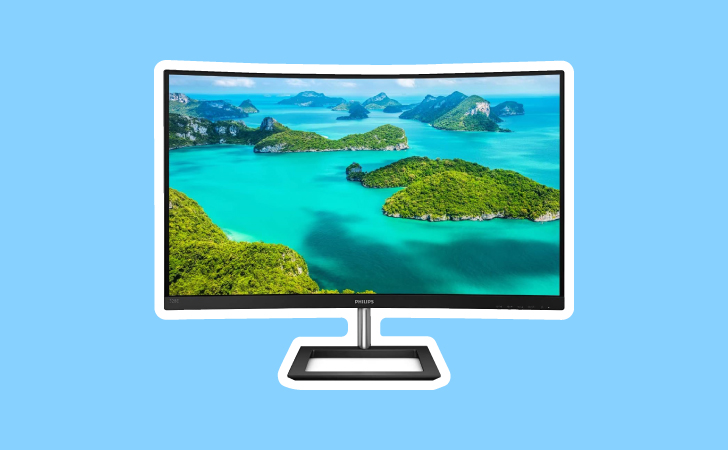 This curved widescreen monitor from Philips offers 4K UHD resolution at a very reasonable price. The color reproduction is very good. There is also a pair of 3-watt built-in speakers. Of course, it's not the best idea to use them for video editing – you will still need normal external speakers to make your movies sound perfect. But if you don't have professional equipment yet, the monitor speakers will do the job until you are able to acquire better ones.
Another important thing to mention is the build quality of the monitor – despite the low price, the device feels pretty sturdy and reliable. 
Key features: 
✅ Vibrant colors
✅ Excellent price
✅ Nice design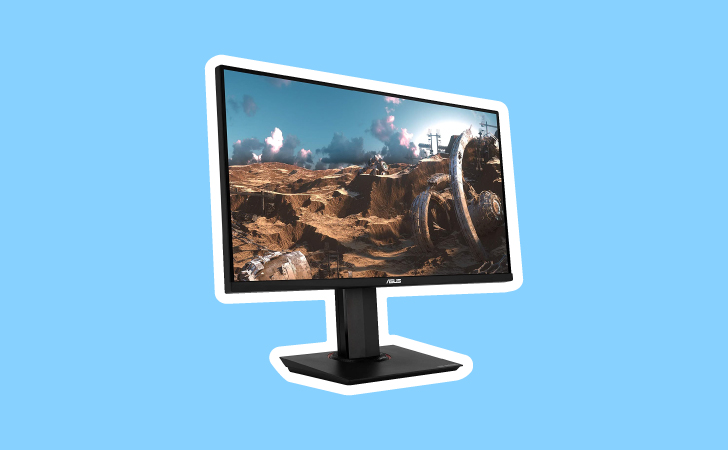 If you're looking for a relatively cheap 4K video editing monitor for your PC, you should definitely consider this option from Asus. It offers excellent picture quality, smooth performance, good color accuracy, and wide viewing angles.
This monitor will be welcomed if you're one of those people who adopt a variety of positions in your computer chair. The Asus VG289Q comes with an extremely versatile stand that offers swivel, tilt, pivot, and height adjustments. You can even pivot it by 90 degrees and watch your videos in portrait mode! 
Another similar option you can get for the same money is LG 27UL650-W.
Key features:
✅ 4K at a very affordable price
✅ Rich, vibrant colors
✅ Tons of different viewing positions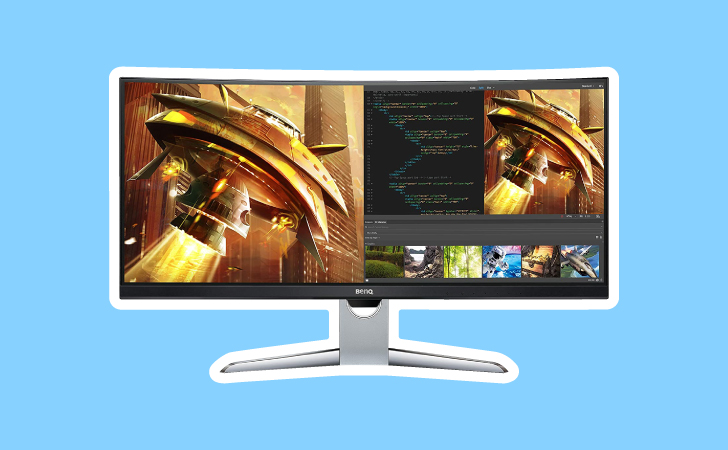 As Benq itself claims, this monitor is truly great for "video enjoyment". But let's think beyond that: this monitor is perfect for video creation. It's an ultrawide curved monitor. That means that it will not only look great on your desk but also will provide you with a better viewing and editing experience. You'll have a really wide timeline, so you won't miss the smallest detail in your video – no need to constantly zoom in and out anymore!
The Benq EX3501R offers a 3400×1440 resolution VA technology panel. It has a high contrast ratio and vivid colors. In particular, deep blacks are often cited among the key strengths of this technology. 
Key features:
✅ Vivid colors
✅ Strong contrast ratio
✅ Good size and resolution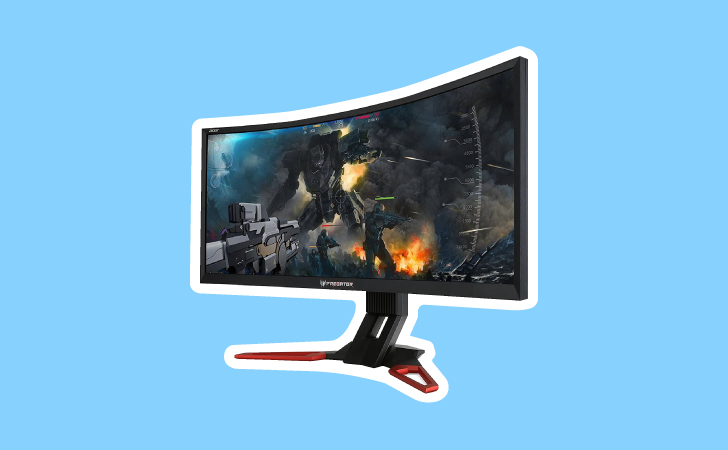 Another great 35-inch ultrawide curved display on our list is the Acer Predator Z35P. It features all the benefits of the Benq: extensive desktop real estate, excellent image quality, vivid colors, and superb black levels. But it's $100 more expensive. Let's see if it's worth it.
First of all, Predator's refresh rate is 120Hz, while Benq is only 60Hz. This means that motion on this screen will appear much smoother. Also, this monitor offers a wider viewing angle. On the other hand, the Predator is a bit bulkier and looks bigger – even though the screen is the same size as the Benq's. But that's all subjective, of course. If you have enough space on your desk – why not allocate it to one exceptionally good monitor? Especially since it has this cool LED backlighting. 
Key features:
✅ Ultrawide display
✅ Vivid colors
✅ Smooth motion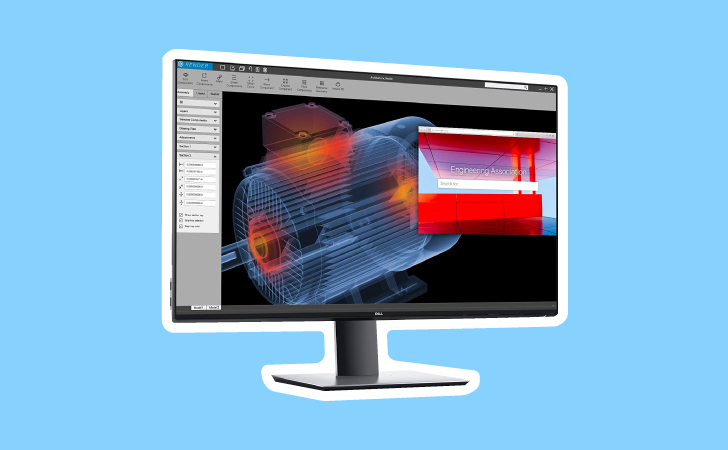 This monitor from Dell is a big, beautiful 4K display that was designed specifically for business use. It offers a large working area and features a nice low-key design. 
It's perfect for visual content production: the color accuracy is excellent (99% sRGB), it supports HDR and has an anti-glare coating to make your working experience even better. Also, as it's a business-grade monitor, it has a wide range of adjustment options, making it comfortable to work with on any desk. 
Key features: 
✅ Crisp, clear images
✅ HDR
✅ Excellent ergonomics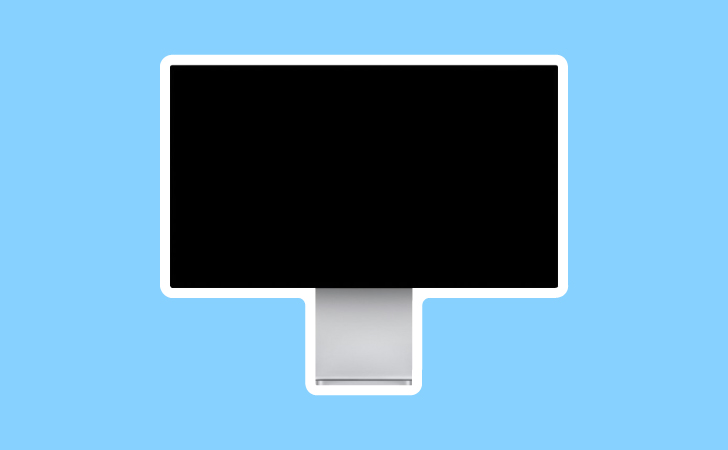 The last two options in our list are for those of you who want to get the best options possible regardless of price. The first is a pro-level monitor from Apple which provides exceptional color accuracy and – wait for it – 6K resolution. And, when talking about Apple, it's impossible to not mention the stylish functional design and build quality – as always, they are excellent.
This monitor is VERY bright and supports the latest HDR standards. Of course, it has many more outstanding features than we can list in this article. Overall, it's a perfect display if you disregard the extravagant price.
Key features: 
✅ 6K
✅ HDR
✅ Superb quality
✅ Exceptional design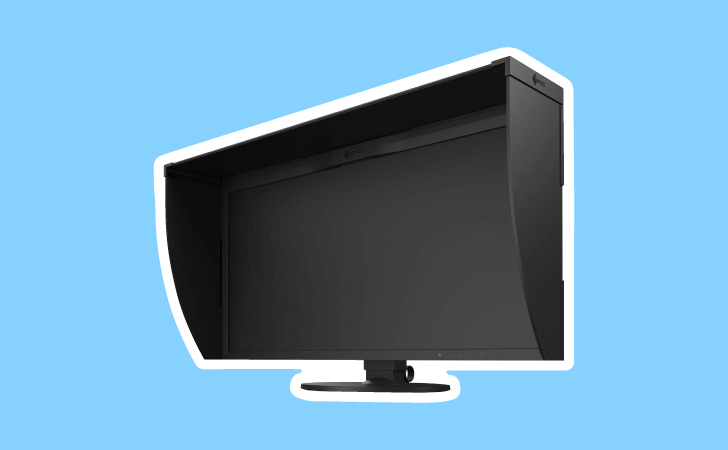 But wait, here's another one that's even more expensive. ColorEdge CG319X is a top-quality IPS display that's beloved by professional video editors. It features almost perfect color accuracy. This ColorEdge has a built-in calibration sensor that can recalibrate the screen while you are using it! It is great for displaying and editing HDR video content. Also, the display comes with a monitor hood that blocks out glare and helps you concentrate on your work.
Key features: 
✅ Exceptional color accuracy
✅ HDR
✅ Built-in calibrator
Monitor
Price
Panel type
Size
Resolution
Refresh rate
Weight
Inputs
ViewSonic VP2468

$229.99

IPS

24-inch

1920×1080

60Hz

12.5 lbs

2 HDMI ports

DP 1.2, MiniDP port

3.5 audio output

4 USB 3.0 ports

Philips 328E1CA

$343.37

VA LCD

31.5-inch

3840×2160

60Hz

22.7 lbs

D.P 1.2a

2 HDMI 2.0 ports

3.5 mm jack

ASUS VG289Q

$379.99

IPS

 28-inch

3840×2160

60Hz

16.75 lbs

DP 1.2

2 HDMI 2.0 ports

3.5 mm audio jack

Benq EX3501R

$599.99

VA

35-inch ultrawide

3400×1440

100Hz

36.16 lbs

USB type-C

DP 1.4

2 HDMI 2.0 ports

2 USB 3.0 hubs

3.5 audio output

Acer Predator Z35P

 

$699.99 

VA

35-inch

3440×1440

120Hz

35.7 lbs

Dell UltraSharp UP3219Q

$932.10

IPS

31.5-inch

3840×2160

60Hz

12.8 lbs

Apple Pro XDR

$4,949.00

IPS miniLeds

32-inch

6062×3384

60Hz

16.49 lbs
Eizo ColorEdge CG319x-4K

$5739.00

IPS

31.1-inch

4096×2160

60Hz

27.3 lbs

two DP 1.3

two HDMI 2.2 ports

USB 3.1

three USB-A ports
Into video editing? Try Movavi!
We take it, you like making films, huh? Let us make your day a bit better. We have a present for you 😉 Try our super easy and intuitive video editing program – Movavi Video Editor Plus.
Movavi Video Editor Plus is a software that will help you create engaging and professional-looking videos in no time. Make epic slow-motion videos, use the chroma-key effect to change the background, add ready-to-use intros and outros. Find all kinds of effects, transitions, and titling styles, add a voiceover to your movie, and simply have fun! 
Movavi Video Editor Plus is the advanced version of our basic Video Editor. It has more features and effects to help you express your creativity. Recently, we've updated the software and made it even better – added some new effects and made the interface easier. Find more information about Movavi Video Editor Plus on our main website, where you can also download the trial version of the program.