Looking for a reliable and easy-to-use internet video downloader? Here are our top 10 tools to help grow your video collection, no matter whether they're educational webinars, the latest hot series, or video calls with your family. We have selected the top online video downloaders and shared with you an exhaustive list of features, including cons, pros and pricing.
Top picks
Program
Pricing
Pros
Cons
Link
$15 + limited free version

➕ easy-to-use

➕ support for 4K and 8K

➕ fast downloading

➖ limitations in the free version
Learn more
free
➕ wide range of tools, including a converter and an editor

➕ compitable with all major video streaming platforms

➖ outdated interface

➖ slow conversion

➖ installs additional software

Learn more
free
➕ easy-to-use

➕ built-in conversion tool

➖ works only for YouTube videos

➖ too many ads

Learn more
free
➕ supports a wide range of quality levels, including 4K

➕ compitable with computers, tablets, smartphones

➖ limited file format support

➖ has ads

➖ no batch downloads

Learn more
free
➕ lightweight

➕ converts to MP4, AVI, MP3

➕ can download videos with subs

➖ works only for YouTube videos
Learn more
If you prefer using desktop software with a larger range of controls, we suggest trying Movavi Screen Recorder. It's an advanced multi-purpose tool for screen grabbing – and much more. It offers a multitude of additional advanced features, such as simultaneous sound recording from multiple audio devices, taking and editing screenshots, and more. The free trial period lets you take full advantage of everything the program has to offer for 7 days.
Take advantage of our special 30% blog reader discount! Use the promocode BLOG while completing your purchase or simply click on one of the buttons below:
Best Online URL Video Downloaders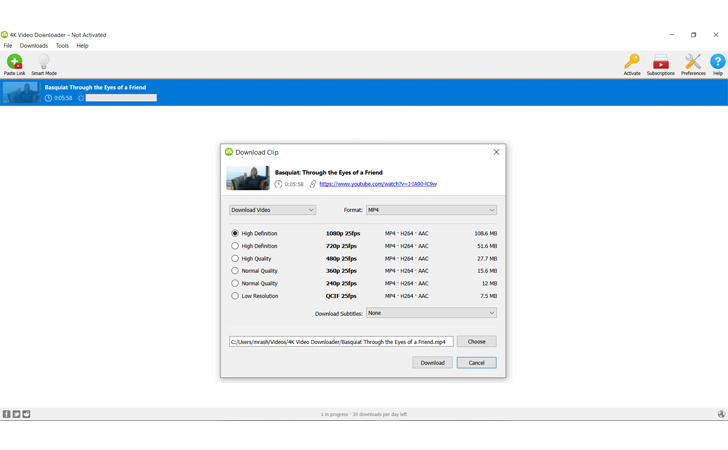 Pricing: $15 + limited free version
This is a simple desktop app with a neat and straightforward interface and lots of useful features. There's a free version with some limitations. For example, it won't let you download subtitles to a video or save a whole playlist at once. If you need these options, you can pay a fee that lets you use the service on three different devices as a bonus. This downloader is very easy to use. Install the software, copy and paste the video link, choose the output quality, and press 'Download.' In j a few seconds, you get the video on your computer.
Pros:
You can choose the video quality
Supports 4K, 8K HD, 3D and 360-degree video and supports batch downloading
Downloading is faster thanks to the multi-thread technology
Sources of downloadable video are varied: YouTube, Soundcloud, Vimeo, FaceBook, Instagram, Tumblr, DailyMotion, etc
Cons:
The free version has some restrictions, such as a limited number of downloads per day (30 max), no subtitles, etc
aTube Catcher

:

one-of-a-kind video downloader with multiple options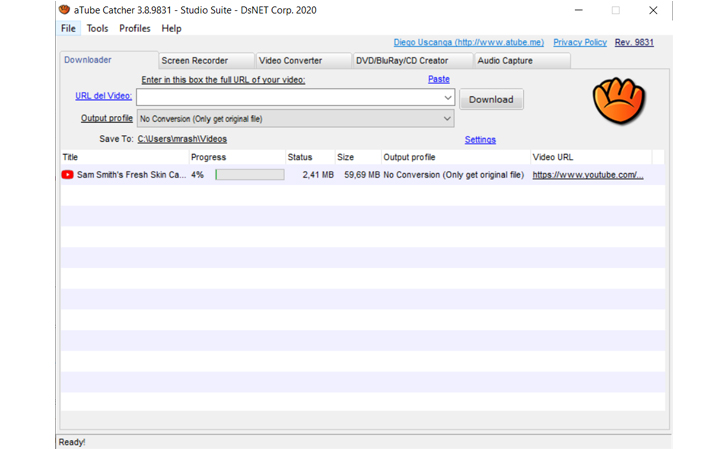 Pricing: free
This app offers a wide range of tools and is extremely easy to use. Nevertheless, it's absolutely free. If you are impressed with the performance, you are encouraged to support the product with a donation. Together with a downloader, you get a screen recorder, DVD creator, tools to capture audio, edit, convert and burn videos. Taking all this into account, we think it's okay to forgive the app's outdated interface!
Pros:
It is compatible with all major video streaming sites, including YouTube, Vimeo, Dailymotion, and hundreds more
You can choose from dozens of interface language options including German, Spanish, Turkish, Italian, French, Portuguese
You can download videos in batches It has a built-in screen recorder
It supports loads of formats and offers an option for conversion to AVI, MP4, MP3, XVID, GIF, and MOV Cons:
Cons:
It installs the software you never asked for, such as an antivirus and a music search engine. It's not malware per se, since the product always asks you to grant permission
Conversions are really slow 
The interface is frequently criticized for being not user-friendly and counterintuitive
Converto.io

: easy, fast, free of charge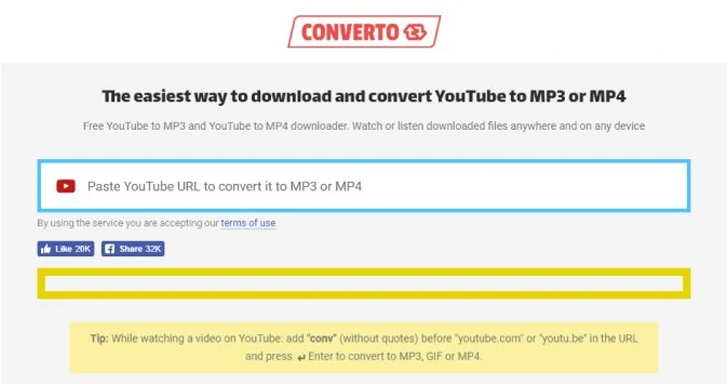 Pricing: free
This app makes the process of downloading videos from YouTube as easy as it can be – just copy the URL of the video or audio you want to download, paste it and you're ready to go. You don't even need to download anything to your computer, the app works online. The disappointing thing is that this app only works for YouTube videos. So if you're looking for a universal tool for other major sources of video and audio, keep looking. 
Pros:
It is straightforward and easy to use. It converts to MP3 and MP4, and you can make your choice before downloading starts
It has a nice minimalist design
You can change the name of the file, cut the video or change the quality before actually downloading, which is very handy
Cons:
YouTube is the only platform the tool works with
Tons of advertisements. Users call them unobtrusive, though, since they don't block the view or disrupt any downloading
Catchvideo

: hassle-free video downloader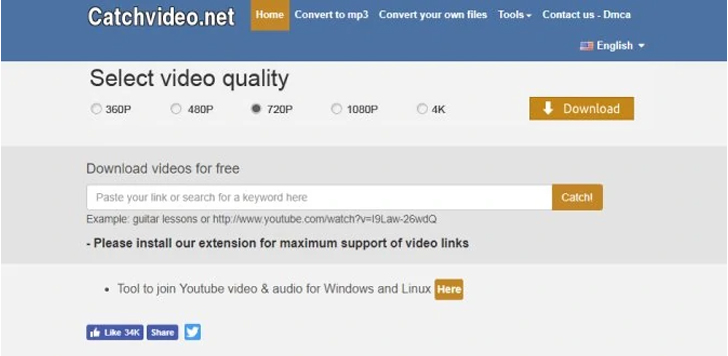 Pricing: free
This is another free online service that helps you download videos from different platforms. You can either work on Catchvideo's website, or download an add-on to your browser (Google Chrome or Mozilla).
Pros:
It's free of charge and easy to use
You can get videos from basically any well-known source, including YouTube, Vimeo, Facebook, and others
You can choose the quality, as well as the format from quite a wide range, including mp3, mp4, mov, mkv, and avi
Cons:
Plenty of ads. When you hit the download button, a pop-up or a huge banner blocks your view or takes you away from the original site.

Pricing: free
This online URL video downloader supports a wide range of video quality levels. It works with different browsers and lets you download any video online. There's no problem downloading videos using Google Chrome, Opera, Safari, or Mozilla. Savefrom.net is very easy to use. Get the URL of the desired video, paste it into the appropriate box, click on the download button and enjoy the video on your device in as little as a couple of seconds.
Pros:
Wide range of quality levels: MP4, SD, HD, FullHD, 2K or 4K formats — you choose
It's easy to use
It downloads videos from all major platforms like YouTube, Facebook, Instagram, Dailymotion, Vimeo, and Twitter. Additionally, for your convenience, it shows the full list of resources it supports. You can find this below the search box
It is compatible with computers, tablets, smartphones, and works well on macOS, Windows, Linux, Android, and iPhone devices. It has an app for phones, too, which makes downloading fast and easy
Cons:
Comparatively limited format support (MP4, SD, HD, FullHD, 2K, 4K)
It has ads, which can be annoying
It does not support batch downloads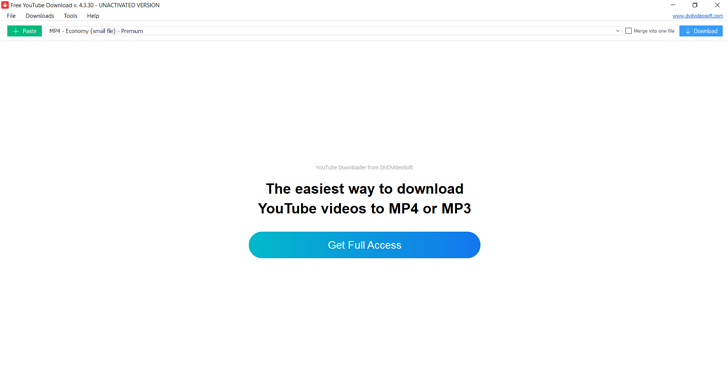 Pricing: free
This free video downloader works only for YouTube videos. However, it works fast and well and doesn't bother users with thousands of ads. It's a desktop application that you need to install on your computer. The good thing is that it doesn't take a lot of space on your device.
Pros:
It's easy to use. The procedure requires no skills or knowledge: copy - paste - download - enjoy
It's lightweight. You need to download software to be able to run it but it takes just 54 mb of disk space
It comes in a lot of formats: MP4, MKV, MP3, 8K UHD, WEBM and more
It converts to MP4, AVI, and MP3
It automatically transfers your downloads to iTunes and even converts them to your device – iPhone / iPad / iPod
It can download videos with subtitles
Cons:
As the name suggests, the tool helps grab videos from only one source. This is not a disadvantage in itself, though your options are limited.
Distilvideo

: another web-based video downloader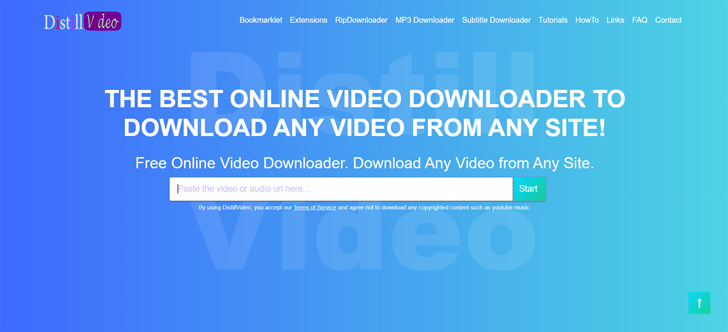 Pricing: free
This multifunctional online video downloader enables users to download videos with subtitles, and even add their own subtitles to any export.
Pros:
It has a clear-cut procedure: copy the link, then paste it to the search box and hit the button
No annoying ads or obtrusive software recommendations
It enables users to download videos with subtitles, but what is more, it offers to create them! You can even choose the preferred language, which can be as exotic as Kazakh or Maori
It offers a wide range of platforms to download from - the full list claims to be as long as 5000 sites!
It supports a lot of formats including MP4, 1080P, 720P, WEBM, 8K, 6K, 4K, 2K, AVI, FLV, MP3, M4A
Video Grabber

: an online video downloader for all kinds of devices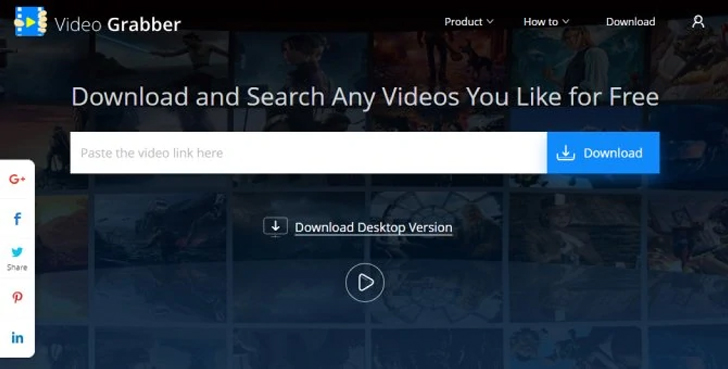 Pricing: free
This multi-functional software allows you to donload videos, as well as record your screen, convert files and edit audio tracks.
Pros:
It gives you the ability to grab videos from a multitude of video sites in many available formats, HD videos included
It has a screen recording function for streams, webinars and games
It can convert files to any other file format and promises no quality loss
It works well not just on a PC, but also any other mobile device, whether it be an Android smartphone or tablet, iPad or iPhone, or even a PSP
You can use a range of hot keys
You can choose and save your preferences in audio tracks
Cons:
English is the only language option
There may be occasional issues when trying to download videos using url from some sources, reportedly, DailyMotion
Clipconverter

: a simple solution for online downloading of videos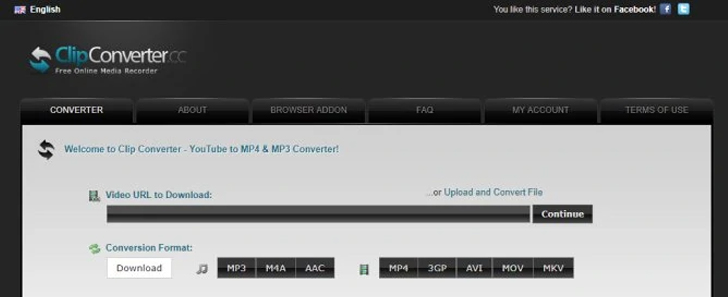 Pricing: free
Just another simple tool with no restrictions or hassle. Copy the URL, paste to the search box, download. Although you can introduce some variety by choosing the format from a wide range of options.
Pros:
You can use the online version or install the add-on
A distinguishing feature is that you can not only download but also upload a video and convert it! Give a second life to your videos, turning them into tutorials or podcasts
Cons:
Users report the tool may have some downloading difficulties, like unavailable video or invalid URL, at times. Antivirus may flag the content you may want to download with it.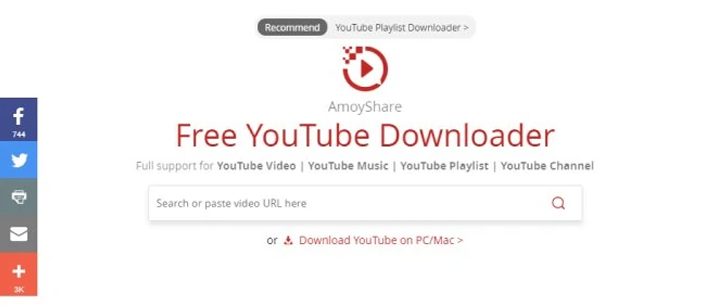 Pricing: free
This free and easy-to-use app will help you download a video from almost any website.
Pros:
Supports multiple-clip downloads from YouTube playlists
Also downloads videos from other sites including Facebook, Twitter, Vimeo, Dailymotion, etc
Cons:
The downloaded files come in MP4 and MP3 formats only
A good video saver can often turn out to be a life saver. We do hope that you will find some of the above online URL downloaders useful in helping you keep the videos that matter to you.