You know that subs always make a video better and more appealing to viewers. Hopefully, we've already convinced you to add them to your movies and vlogs. This time, we're going to talk about different subtitle editors that will make your video creation process easier and more fun! 
Here's our list of the best subtitle editing software available right now on the internet.
Top picks
Program
Pricing
Key features
Rating
Movavi Video Suite

free trial/full version for $79.95

✅ creating/adding subtitles

✅ full video editing pack

10/10

Ssemble Subtitle Editor

free

✅ auto subtitle, customizing subtitles style

✅ full video editing features

10/10

Subtitle Edit

free

✅ creating, adjusting, synchronizing subs online

✅ merge/split subs tools

9/10

Subtitle Workshop

free

✅  creating, opening, editing subtitle files

✅ support for external Pascal and OCR scripts

9/10

Clideo

free

✅ adding and editing subs

✅ video editing and conversion

10/10

Open Subtitle Editor

free

✅ adding and editing subs

8/10
The 11 best subtitle programs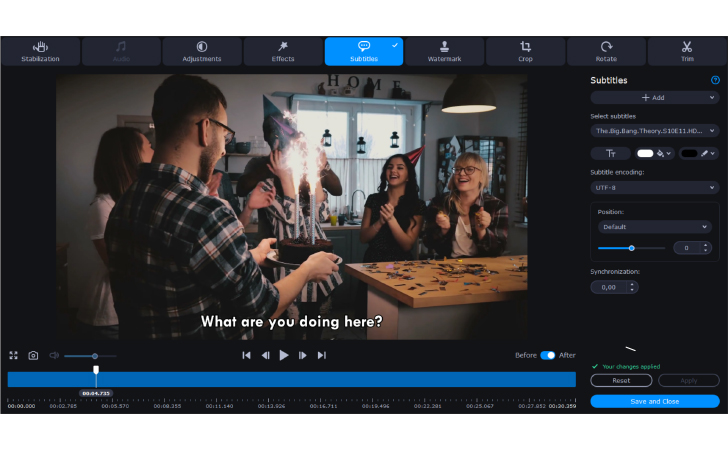 Price: free to try/ full version for $79.95
This all-in-one video maker will help you to create your captions from scratch or add a ready-to-use subtitle file. In both cases, you'll be able to adjust the subs and change their style, color, and size. 
Movavi Video Suite is much more than just a subtitle editor. This software has all the tools you might need while working on a video, including a video editor, screen recorder, and media converter. 
Key features:
Write your own subs via the video editor, and merge videos with subtitle files in the video converter

Record your screen and add subs to the video

Enhance vlogs, tutorials, and marketing video
Pros:
All-in-one video maker. Once you install it, you won't need any other software to work with video files.
Easy-to-use interface
Appropriate for both professionals and beginners
Features all the tools you need for professional video editing
Very easy to use and appropriate even for beginners
Supports all popular file formats
Fast processing
Translated to many languages
Cons:
The free version has limitations
Fancy purchasing a complete version of Movavi Video Suite? We're offering a 10% discount for all our blog readers – click on one of the buttons below to get it!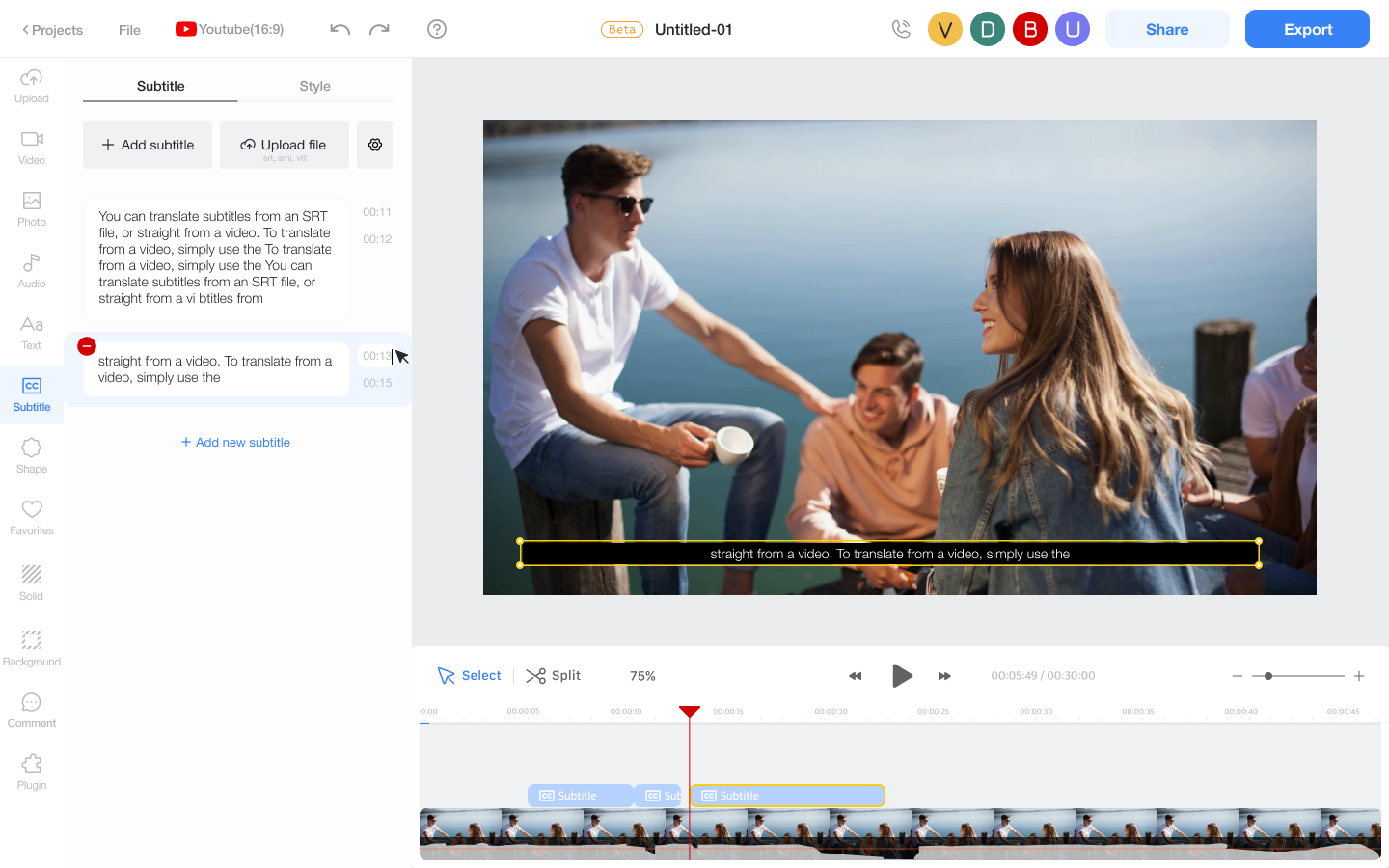 Price: Free
Elevate your videos with Ssemble – the tool for adding subtitles smoothly. No more subtitle-less videos! Make your content accessible and engaging effortlessly.
Key Features:
Manually add your subtitles and export the video files with them

Automatically add your subtitles

Change the style of your subtitles
Pros:
It's an online tool, which does not require any software installation.
User-friendly interface suitable for professionals and beginners.
Huge number of AI plugins for professional video editing like auto subtitle, voice creator, and audio noise cleaner.
Wide compatibility with popular video/audio file formats.
Cons:
Limited storage on free plan (2GB)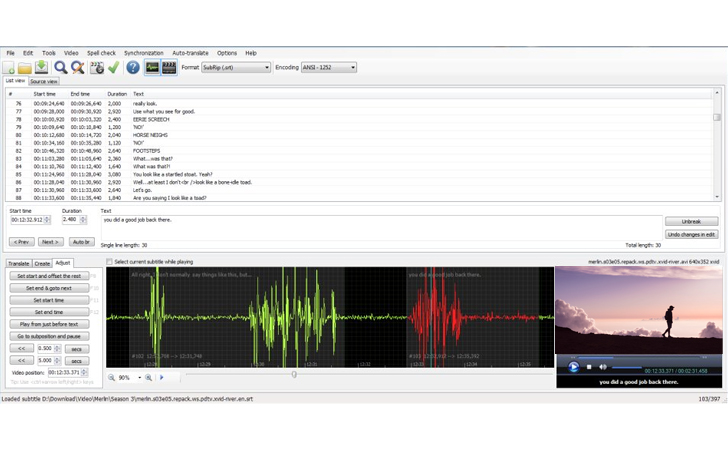 Price: free
This is a free open source editor for video subtitles. Here you can create, adjust, synchronize, and translate captions (via Google Translate). In addition, Subtitle Edit lets you split and merge subtitles, convert SubRip files to other formats, and even open subtitles embedded inside Matroska files. It's all packed in a not-so-friendly interface that may take you a while to figure out, but it's totally worth it as the tool is really powerful and completely free. 
Key Features:
Powerful online software for creating, adjusting, synchronizing, and translating subtitles

Features audio visualizer control

Can open subs embedded Matroska, MP4/MV4, DVIX/AVI and other types of files

Features typewriter and karaoke effects

Merge/split subs tools
Pros:
The software is free
It's an online tool, you don't need to download or install anything
Includes many different and complex features
Also has an app you can download if you don't want to work online
Cons:
Too complicated for beginners
Outdated design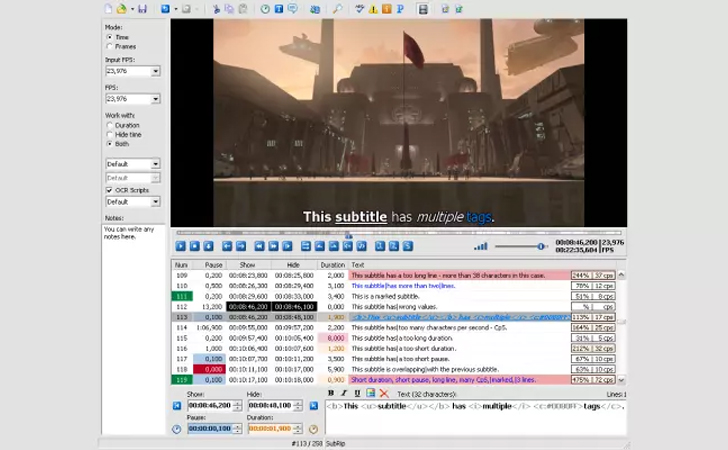 Price: free
Another open-source subtitle editing application. The interface looks a little old school, but it will help you get things done quickly and easily. Subtitle Workshop supports over 60 text-based subtitle formats, corrects text errors, and fixes timing. 
The app is available in many languages and has a customizable interface. You can choose your workflow and set shortcuts and translation mode. 
Key features:
Supports converting between, creating, opening, editing, and saving subtitle files. 

Supports the use of external Pascal scripts as well as OCR scripts

Easy-to-use timing tools
Pros:
Free for everyone
Multi-language support
Translation mode
Cons:
Can be a bit complicated for beginners
Works only on Windows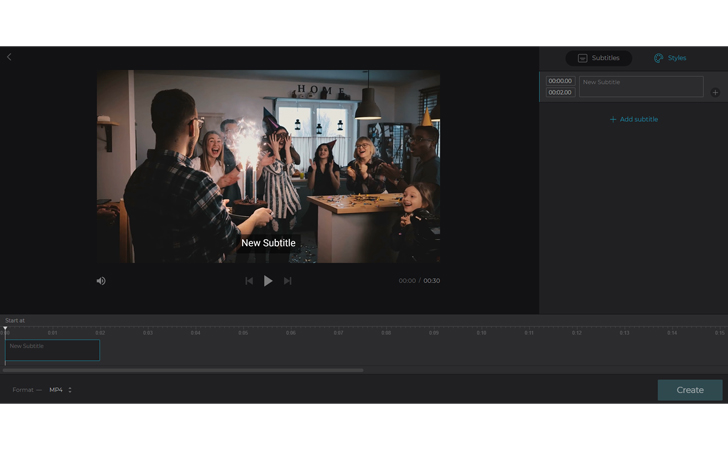 Price: free
Clideo is an online video editing app that has recently been updated with a new tool for subtitling. To start processing a video file, you need to transfer it from cloud storage or your computer, or simply insert a link to your video on YouTube or Instagram. Then you need to upload your subtitle file or enter the text manually, after which you'll have the option to edit your captions.
Clideo is a very simple tool that will come in handy if you need to quickly add subs to a short video. It also has some simple video editing tools, a media converter, and other tools that every video editor needs from time to time.  
Key Features
Adding and editing subs

Video conversion tool

Simple video editor
Pros:
Clieo has a very simple and user-friendly interface, perfect for beginners
Enables you to edit videos even on your phone
Cons:
Only files under 500 MB can be processed for free
Video editing tools are quite basic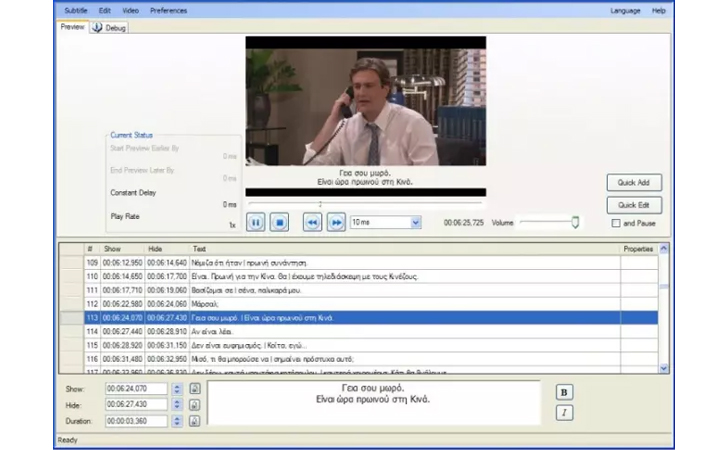 Price: free
This open-source subtitle software will let you add captions to a movie, edit them, translate them to another language, and synchronize with the video track. With Open Subtitle Editor, you can also create subs from scratch. Basically, it has all the tools you might need when working with subtitles. 
This software uses the .NET Framework. So if you want to use it, you'll have to first install the framework – version 4 or later. Open Subtitle Editor has a nice easy-to-use interface and is being constantly updated with new features.
Key features:
Adding subtitle files to videos, as well as entering new captions from scratch

Editing subs
Pros:
User-friendly interface
Has all the necessary tools to work with subs
Cons:
Requires installation of .NET Framework 4, so it only works on Windows
No video editing features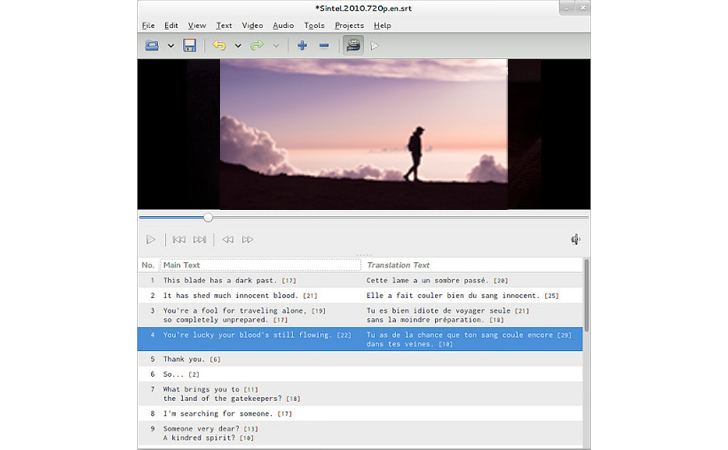 Price: free
A simple subtitle program for Gnome desktop users. It has a very easy-to-use interface: drag-and-drop files and easy navigation. Gnome Subtitles will let you edit your subs, translate them, check the spelling, and much more. Supports more than 20 file formats and 36 languages.
Key features
Subtitle editing, translation, merging/splitting

Timing synchronization
Pros:
The software is free
Easy-to-use, appropriate for beginners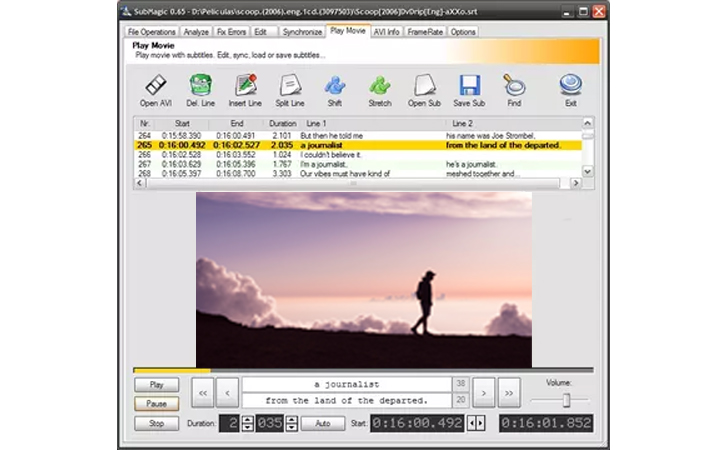 Price: free
This free tool provides all the necessary features for subtitle editing. It will help you add and edit your captions, convert files, and even repair a broken SRT file. SubMagic has some really great and easy-to-use synchronizing features. The interface is reminiscent of Windows XP, but it's very user-friendly and easy to use.
Key features
Adding and editing subtitle files 

Repairing subtitle files
Pros:
The software is free
Provides all the necessary features
Cons:
Some repair options may be a bit difficult for beginners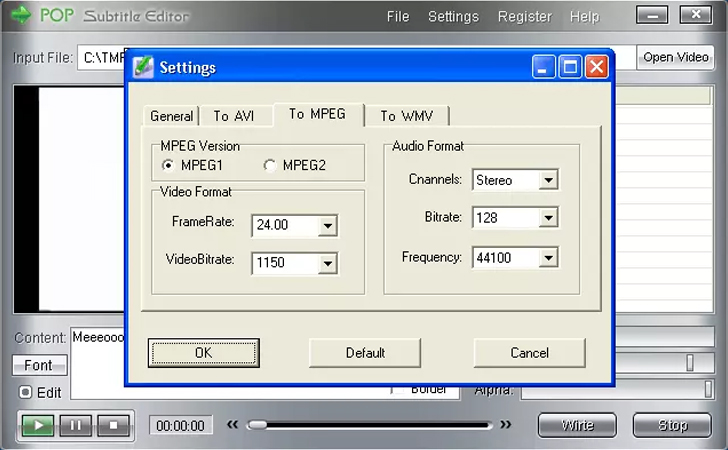 Price: $24.95
This subtitle editor creator works on MP4, WMV, AVI, and QT files. It allows you to quickly adjust the appearance of your captions – font, size, color, and position. The great thing about this app is that it lets you edit your subs while watching the video – comes in handy when you're in a rush. 
Key features
Easy-to-use subtitle editing app
Pros:
Simple interface
Great for beginners
Cons:
Works only on Windows
Lacks some advanced editing features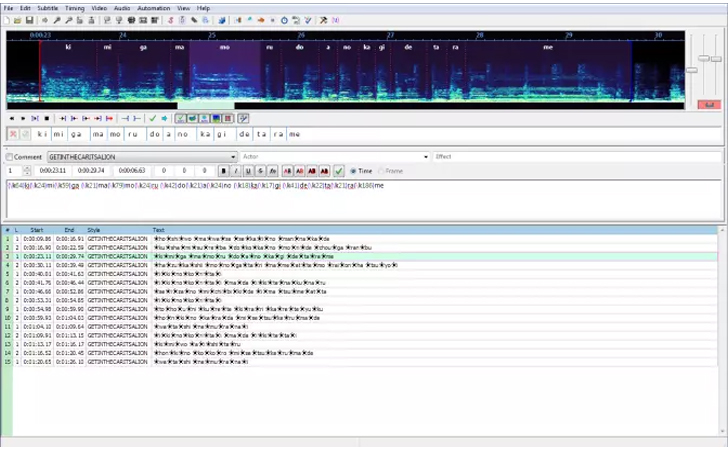 Price: free
This open-source software provides powerful tools for styling and editing subtitles. It also features a real-time preview which will help you make sure everything looks perfect. Another great thing about Aegisub is that it makes it ridiculously easy to time your subs correctly.
Because of some advanced features, Aegisub doesn't let users save files in SRT format directly. But if you don't mind giving up some of the edits, you can easily convert your subs to SRT after you're done. 
Key features
Adding and editing subtitle features

Real-time preview

Audio synchronization tools

Translation of subs
Pros:
Can be integrated with a spell checker
Auto back-ups
Visualizing audio tracks
Cons:
Some features might seem complicated to beginners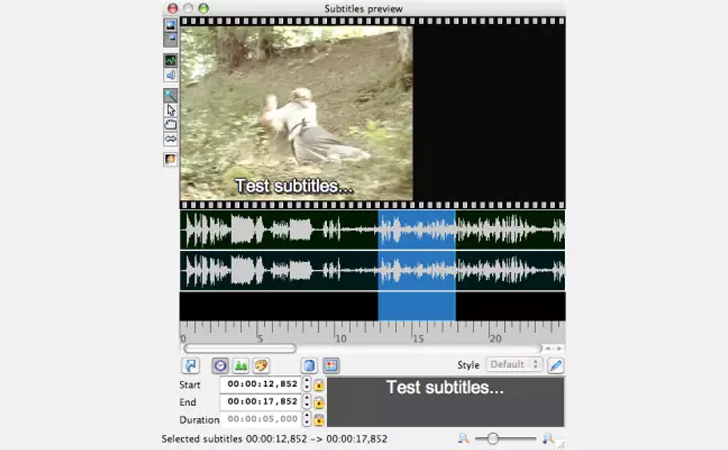 Price: free
One more open-source subs editor – and we're done! Jubler is a powerful tool that features a cool auto-sync algorithm. Beyond that, the software has all the basic features needed for fast and easy subtitle editing and translation. 
Jubler is licensed under GPL and requires the latest version of Java Runtime Environment. Without it, Jubler won't work. If all the requirements are met, it will work on any OS. 
Key features
Subtitle editing 

Translation mode

Auto synchronization
Pros:
Real-time preview and editing
Can be integrated with a spell checker
Supports all popular subtitle formats
Cons:
Requires Java Runtime Environment
That's it! Want more tips on creating subs? Read our recent article in which we share a guide to creating your own SRT files and adding captions to YouTube videos.
Good luck 😉