Video making is not always as easy as it may seem. Luckily, we live in an age when every problem has a technical solution. For example, if you have a video clip that is filmed in a wide shot, meaning the focus or the subject of the video is far away, you can easily fix that. Just crop the video to make the subject seem closer than it really is. 
Here are the highlights for the best 10 free video croppers for Windows and Mac in 2020.
Free Video Cropping Software to Consider in 2020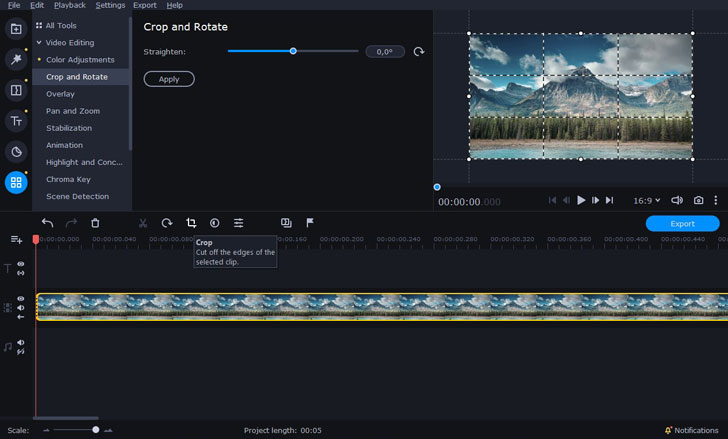 Movavi Video Editor Plus is much more than just a cropper. This is an editing software solution equipped with many features and tools for making your clips truly stand out. And, of course, it is good for resizing videos as well as trimming and cropping them as much as you want. The program is easy to use and supports popular media formats. Although permanent access to the program requires payment, the trial version is absolutely free – and it lasts for a whole week.
Desktop/Online: Desktop
Compatibility: Windows, Mac
Pros
➕ Features professional video editing instruments
➕ Offers a large built-in library of filters and effects
Cons
➖ Only the trial version is free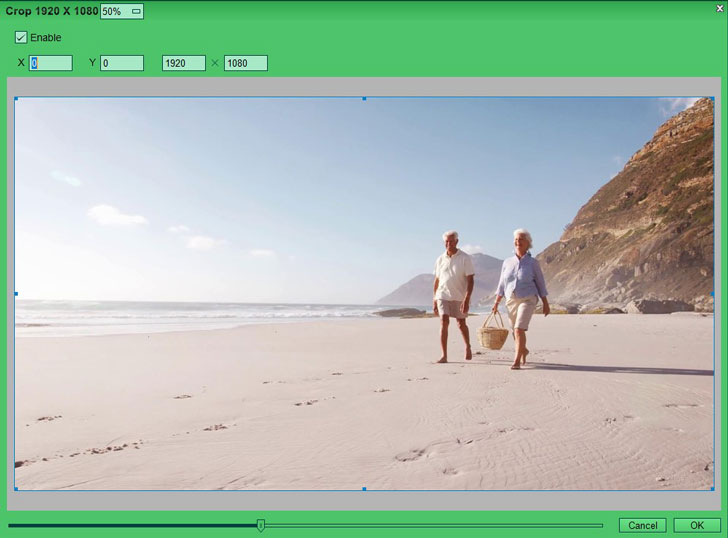 Free Crop Video allows users to crop their videos manually or by resizing the video frame. It was designed for users who wish to subtly remove unwanted parts of their videos or to bring attention to important shots. It's great for those who aren't familiar with editing software or advanced video editing tools. With support for file types including MPG, MOV, AVI and more, it's the perfect choice for most amateur video editors.
Desktop/Online: Desktop
Compatibility: Windows
Pros
➕ Supports many video file types
➕ Free to download
Cons
➖ Only exports in two files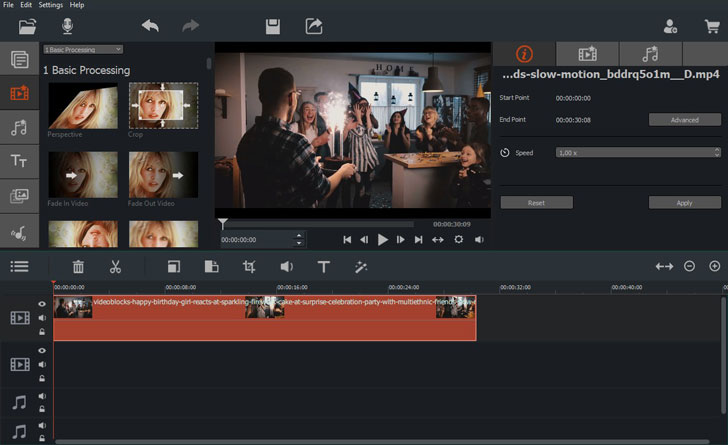 MovieMator Video Editor is believed to be one of the best video croppers for Mac and Windows-based PC's. It is good for beginners: if you never learned how to crop a video before, you can read a relevant article on the same webpage where you can download the software.  This program can crop quickly and save videos without a watermark. You can also use it for video editing, so you can apply titles, filters, and transitions to your cropped videos.   
Desktop/Online: Desktop
Compatibility: Mac, Windows
Pros
➕ Support unlimited tracks and virtually all formats
➕ Can trim / rotate / split / cut / merge videos
Cons
➖ Cropped videos limited to 5-minute length
EZGif

: Popular Online Solution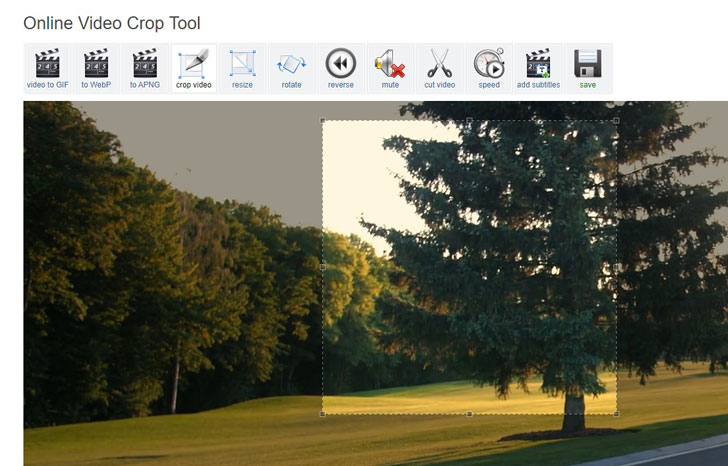 EZGif is an online video cropping tool, which means you don't need to download it – so it doesn't matter which system (Windows 7 or 10, or Mac) you are using. This freeware is simple and easy to operate. Just open a web browser and go to the EZGif website, where you'll have two options to upload the video you want to crop. You can either paste a video URL or select a file from your computer. The software allows you to crop MP4, AVI, or WebM file dimensions. You can use the graphical crop tool to select the part you want to cut out over video preview. You can also lock the aspect ratio to one of the software presets to make the video square, 4:3, 16:9, 3:2, and more.
Desktop/Online: Online
Compatibility: Mac, Windows, Linux
Pros
➕ No downloading required
➕ Ability to create ratio presets
Cons
➖ Video preview may have reduced quality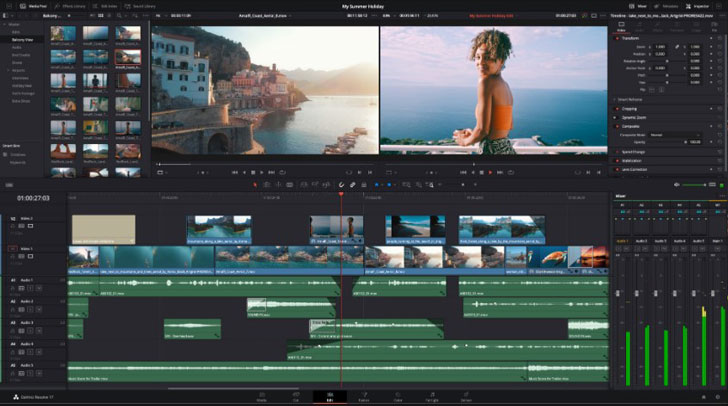 DaVinci Resolve is a professional video editing program that can easily crop your videos in every way you want. The most basic version of the software is available for free – and often it's more than enough. However, an access to an advanced set of tools including HDR grading, motion blur effects and etc. will cost you a reasonable sum of money. What;s worth noting is that, just like most professional programs, DaVinci Resolve is quite complicated to master. So if you're only starting your journey in video editing, it might be better to begin with something more user-friendly.
Desktop/Online: Desktop
Compatibility: Windows, Mac, Linux
Pros
➕ Advanced editing tools
➕ Tons of useful instruments
Cons
➖ Not for beginners
VideoProc

: Handy Instrument for Recording, Converting and Cropping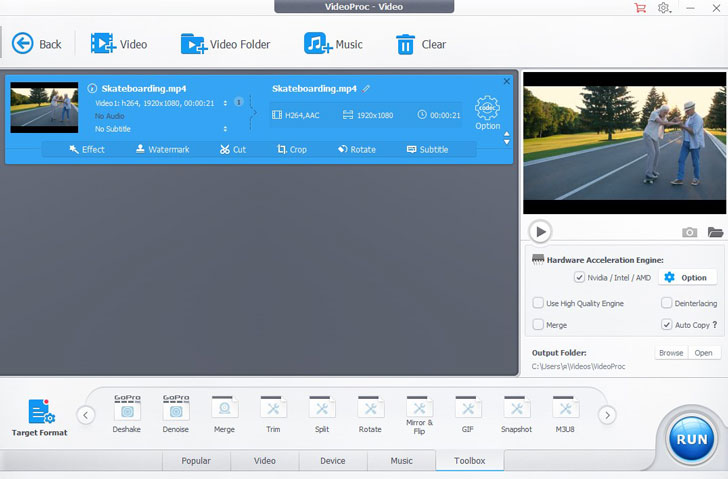 VideoProc is a one-stop video editing tool that includes a recorder, a converter and a video cropper. The cropping tool is easy to find on the editing panel. All you need is to drag videos into the VideoProc timeline, click Crop, adjust area and done. You can adjust the video to any size, or use handy presets to crop 16:9 to 1:1. There is no limit for the duration of the clips: you can crop even an hour-length movie and export it at high speed without freezing. This software also allows you to cut, trim, zoom videos, adjust speed and apply effects. VideoProc supports major video formats like AVI, MP4, MOV, and  3GP.
Desktop/Online: Desktop
Compatibility: Mac, Windows
Pros
➕ No video size or duration limits
➕ High video image quality
Cons
➖ Slow conversion speed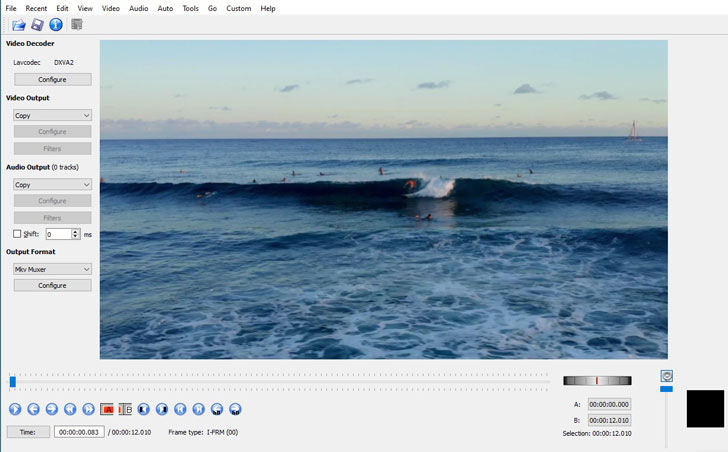 Avidemux Video Editor is a free program designed for cutting, filtering, and encoding videos. It is also a good choice when it comes to cropping, and there are two options to do it. The first one is the Auto crop feature, which is helpful for finding all black lines existing in the video and cropping the footage between them. The second option is to do it manually by setting up the crop values. If you have experience in video cropping, you may want to give it a go with the manual mode – but if not, you can just use the Auto crop. Judging by reviews, this free video cropper can precisely locate clips by frame when editing. It supports many files types including AVI, MPEG files, MP4, and ASF.
Desktop/Online: Desktop
Compatibility: Mac, Windows
Pros
➕ Good for beginners
➕ Ability to filter and encode video
Cons
➖ Possibility of program crashes
Windows Movie Maker is a free video editing program developed by Microsoft. It is well-known for being effective and quick when it comes to creating movies with video and pictures. For a long time it has been popular with beginners as it's exceptionally easy to use. This program does not have a crop feature, but you can zoom in on a video clip, which gives the look of cropped borders in three steps. First, you want to add the video file for cropping and put it into the timeline. Then, crop the video file by going to the animations tab then finding pan and zoom option. Once you find that option, choose the pan or zoom effect you desire. Lastly, if you are happy with the result then save it, if not you can always redo it.
Desktop/Online: Desktop
Compatibility: Windows
Pros
➕ Good for photo slideshows
➕ Over 130 effects, transitions, and titles
Cons
➖ No unlimited video or audio tracks
Clipchamp

: Free Software with Educational Content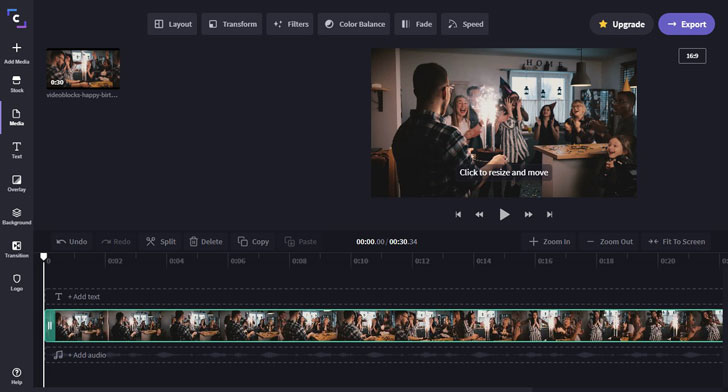 Clipchamp is a free online video editor, but it does require an account to use it. You can make videos in a variety of dimensions to fit your needs – such as transforming your clip into a square for best view on Instagram.  When it comes to video cropping, it focuses on removing the black bars on the side of videos. One way this online video cropper stands out is that it also helps its users learn more about the whole process. You can find articles explaining the difference between trimming and zooming, etc. It is free to use with limited features, but you can crop a video in six steps. First, you will need to create an account, then create a new project and add media. If you do not have your own media files, you can choose from a range of stock footage.  After the first three steps, add the clips to the video editor timeline, then crop the video, and lastly review and export.  According to reviews, this crop video freeware comes with an extensive audio stock library. However, to get full access to the library, you must pay $9 a month.
Desktop/Online: Desktop
Compatibility: Mac, Windows
Pros                                                                                                                     
➕ Different aspect ratio
➕ Unlimited video exports
➕ Educational articles
Cons
➖ Free version exports 480p (SD), upgrade required for 720p (HD) export
VLC

: A Well-Known Player's Unknown Feature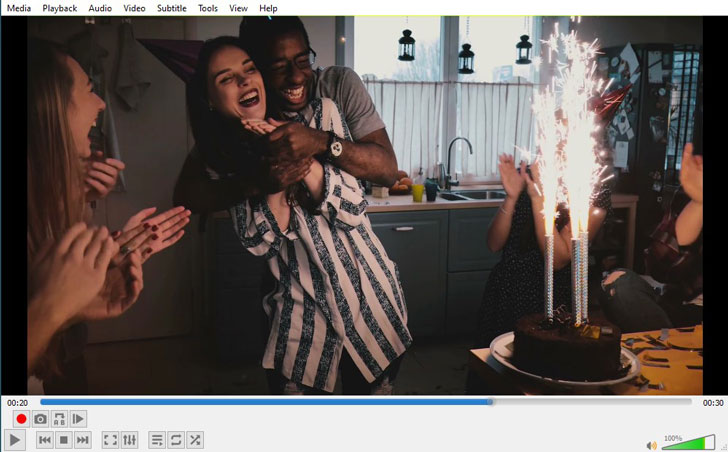 VLC is a free and open-source cross-platform media player that plays most multimedia files as well as DVDs and Audio CDs. Strange may it seem, but It also works as an effective video cropper – and it's fairly fast and powerful. There is no auto cropper with VLC, so you'll have to crop manually by adding the pixel values. It is recommended for experienced video croppers rather than beginners. One of its key features is that it processes almost any file format – and it can even play broken video files, so it's definitely worth exploring its capabilities. This free video cropping software has no watermark, but if you'd like to add one, there's an option to do so.
Desktop/Online: Desktop
Compatibility: Mac, Windows
Pros
➕ Settings can be adjusted to fit preference
➕ No spyware, no ads
Cons
➖  Not able to customize interface
iMovie

: A Software Solution for Apple Users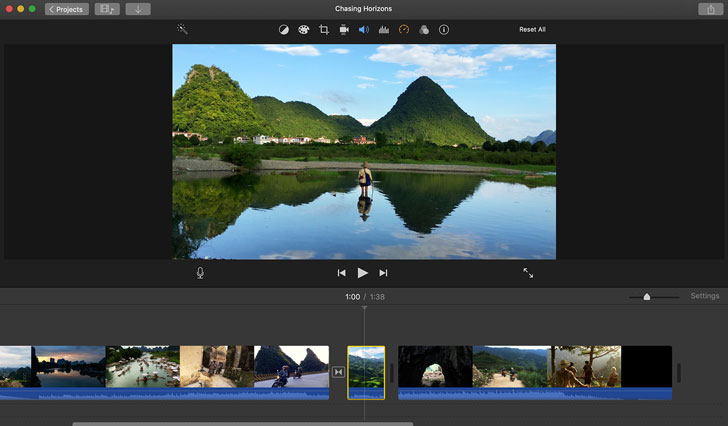 iMovie can turn videos into engaging clips that will look great on your social media. This free video cropping software lets you create Hollywood-style trailers and movies. You can either select your best videos and photos via browsing your computer library – or import them directly into the program. This easy-to-use video cropper comes with 14 different trailer templates with customizing graphics like studio logos, cast names, and credits. If you want to create a stylized clip, it has 8 movie themes and a variety of features and effects to enhance your film – like changing the speed of your footage, adding a green screen, splitting the screen and so on. With iMovie, you can easily share your cropped video with friends and family through text messages or the iCloud drive. This freeware is not compatible with Windows.
Desktop/Online: Desktop
Compatibility: iOS, MacOS
Pros
➕ Seamless project transfer between iPhone, iPad using AirDrop or iCloud
➕ Built-in library of 80 soundtracks
Cons
➖ Not compatible with Windows
If you've made up your mind in favor of Movavi Video Editor Plus, from now on cropping videos will be a piece of cake to you! Here's how to do it in three simple steps. 
Step 1. Import the video you want to crop. To do that, just click the Add Media Files button and select the video file you want to crop. 
Step 2. Press the Crop button. Change the size and position of the rectangle on the preview window to define the desired frame area. Then click Apply. 
Step 3. Save your cropped video by clicking the export button and selecting the desired video format or mobile device. Click Start. It is that simple. Here's a link to a video to help walk you through how to crop a video with the Movavi Video Editor Plus.
The Movavi Video Editor Plus is accessible on Mac and Windows devices. To access the Movavi Video Editor Plus, you will need to purchase it. There is a trial version you can try out and crop your video for free before buying it. Once the trial expires, you can purchase a one-year license for $39.95 or a lifetime license for $59.95. The price includes access to a built-in library of effects, filters, titles and color correction tools which will help you take your cropped video to the next level. 
Take advantage of a special blog reader discount!
Try Movavi Video Editor Plus with a 10% discount for Windows