If you've ever dreamed about a career as a film director, but for some reason it hasn't happened, why not try making a movie of your own now? With numerous indie film festivals happening around the world, you never know where your new pastime might eventually take you. Start by making a short movie: a small feature requires far less time and fewer resources to make than a full-length project.
If you're particularly interested in short-form features and have already been thinking about how to make a short film yourself, look no further – we're here to help. Here's our guide on how to make a short movie, broken down into 10 easy steps for beginners. Bear in mind that, as much as we've emphasized the importance of gathering a team and recruiting a cast, it's always possible to make a short feature with one person. If that's where your idea is taking you, simply ignore the steps that don't apply to you – there are still plenty of aspects to take care of when you're doing it all alone.
How to Make a Short Movie
1. Сome Up with an Idea
As a beginning short film maker, you should know that it all starts with a story. What do you want to tell your audience? What's the message you want to convey or the event you want to highlight? Even if you're basing your feature on someone else's book or story, you have to think about through your own lens. Decide which aspects you'd like to emphasize, how long you want your movie to be, what's especially likely to engage your audience, and so on. Once you've condensed this down to one or two paragraphs, you can move on to the next step.
2. Gather Your Team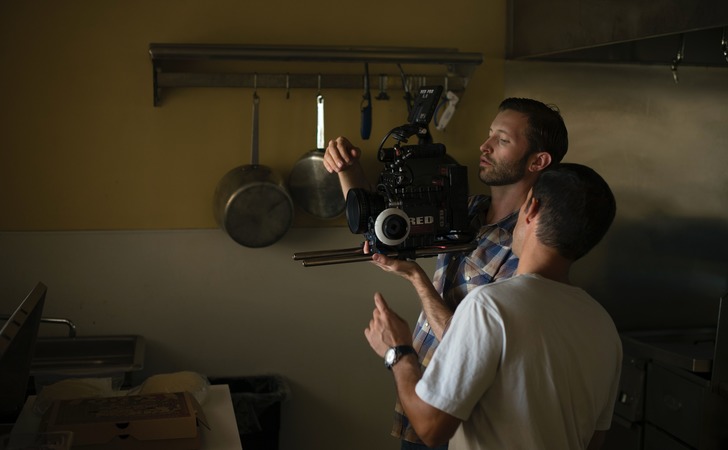 As we said earlier, it's not always necessary to gather a whole crew, but having some people to help you out is always great. Depending on your budget, you can ask your friends or hire professional staff to work on the project. The rule is simple: the more complex the set, the more equipment you're using, the more people you'll need. There's no defined formula for the perfect film crew, but try to aim for the following: one or two camera operators (depending on the number of cameras), one audio assistant, one producer/director and one editor. If there are more people willing to help you, consider adding a production coordinator and a runner, too.
3. Draft the Script
Translating your idea into actual dialogue and action is not a simple task, so consider reading a few books or articles on scriptwriting first – start with our article on writing a killer video script and see if you'd want to research more. If you're not confident about your own skills, find a scriptwriter to help you out – browse around some filmmaking forums and freelance platforms to find one. There's also the option to purchase ready-made scripts online.
4. Cast the Actors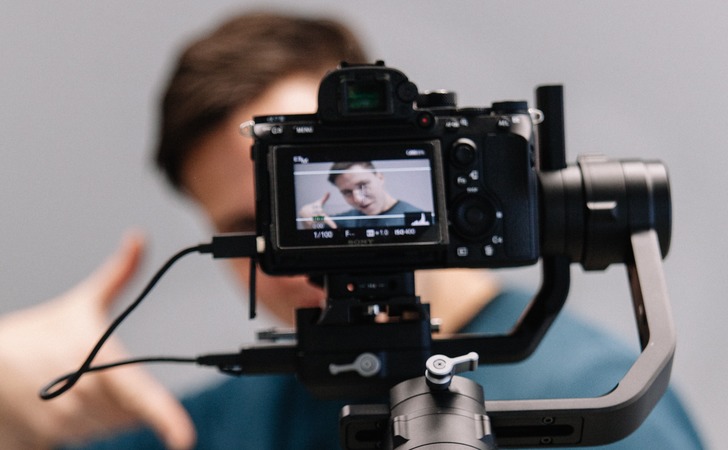 If your plot involves people, obviously you can't get away without actors. Unless you're creating a short film solely for fun, it's best not to ask your friends to help out with this part. Acting is a real skill that's not easy to master, and you don't want your characters to look amateur. The good news is, there's no need to spend a fortune on professional actors. Use social media to research groups and pages for theatre and film schools: post some information explaining what your project is and what you're looking for. There are many trainee and part-time actors out there who'd be happy to enlarge their portfolio by getting involved in your production. Problem solved!
5. Look for Locations
Along with gathering the cast, start hunting for the right locations. Look for inspiration by checking out existing films that have something in common with what you have in mind. Save some references on Pinterest and start looking around. Pay attention to your own surroundings: you might have the street with the right atmosphere located within a mile of your home. Use Google and don't forget to check out local filmmaking and photography forums – most likely someone has already looked for the same type of locations and found them. Again, browse the Internet for useful tips on location hunting – here's one that we suggest checking out.
6. Make the Necessary Arrangements
Arrange filming permissions and accreditations wherever you might need them – particularly if there's private property or government buildings involved. Some organizations require you to apply for accreditation well in advance, so make sure you do your research in good time. If your set involves a cafe or restaurant, you will have to negotiate with the owners, too – even if they are happy with people taking casual Instagram pictures in the restaurant, that doesn't mean they'd be equally happy to have someone wandering around with a video camera disturbing their guests. You also don't want to end up discovering that your preferred place has been booked by a private party or another film crew.
7. Hire Equipment (Or Find It!)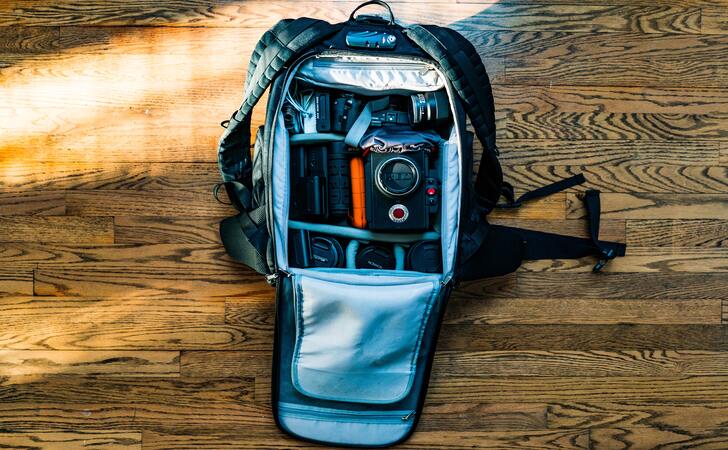 Obviously, this all depends on the complexity of your concept and the budget you're ready to invest. If you're looking to make your first short film with no money, you might get away with simply using your smartphone – particularly if you're shooting it for Instagram. However, if you've got something more ambitious in mind, you might want to use more professional gear. Ask around to see if any of your friends have the equipment you need, or check out local rentals. Once you've chosen the right equipment for your film, make sure to practice setting it up and test it before the actual date – so you don't end up not being able to shoot at all. If you're serious about filmmaking and don't mind investing in your own equipment, here are some options to consider.
8. Organize the Logistics
Even if you're planning to film yourself in the park next door, you have think through every little aspect. What's the best time of the day to film? What time would you need to arrive to finish shooting the scene before sunset? Where can you leave your stuff? The more people you have on your team, the more equipment you'll have – the harder it will be. Make sure everyone knows how to get to the location, and see if you need to arrange transportation. If you're shooting in another city or country, the whole business of organizing this trip for everyone will add up. If you already have a big team, it's worth hiring a production coordinator to take care of all these arrangements rather than handling it all on your own.
9. Shoot the Film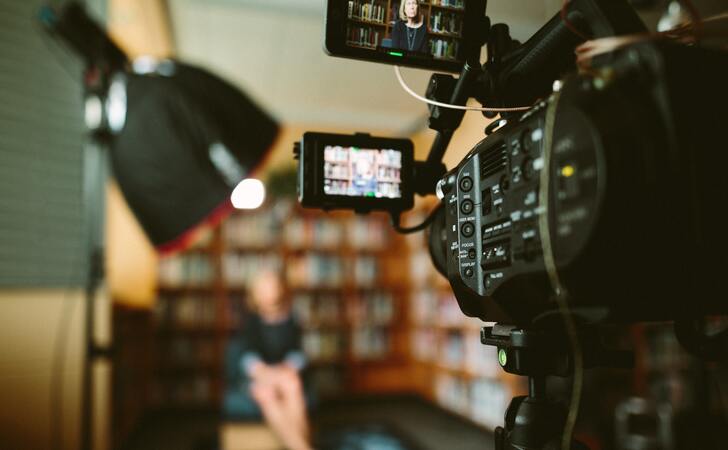 Now that all the preparation is done, it's time to get to the most exciting part. It's really hard to highlight all the aspects of filming in one paragraph, so you might want to check out our articles on expert videoing tips from a professional videographer, visual storytelling (pay attention to the part about the storyboards!) and technical aspects such as stabilizing your camera. The most important point is to stay calm and focused: if you're prepared well enough, everything should be fine. Don't be afraid to shoot over and over if you feel like you don't have the right shot yet, but don't try to be overly perfect either – most likely, it won't ever be that. Enjoy the process and make the most of it – eventually it'll all work out.
10. Edit Your Movie
Time to complete the puzzle! Now log all the footage you have on the computer and start your editing. While we would also suggest scrolling through our blog for more tips on the editing process (check out this article, for example), it's also important to choose the right software. Find a program or app that most closely meets your needs: it should be easy to operate, but with enough advanced controls to make your film look more professional.
The recently released Movavi Video Editor Plus is one of the top options – particularly considering the latest updates. It's always been appreciated by numerous YouTubers and amateur videographers for its user-friendly interface, wide array of controls and special effects. But it's the 2021 version that has made it particularly well-suited for film editors – and here are a few reasons why.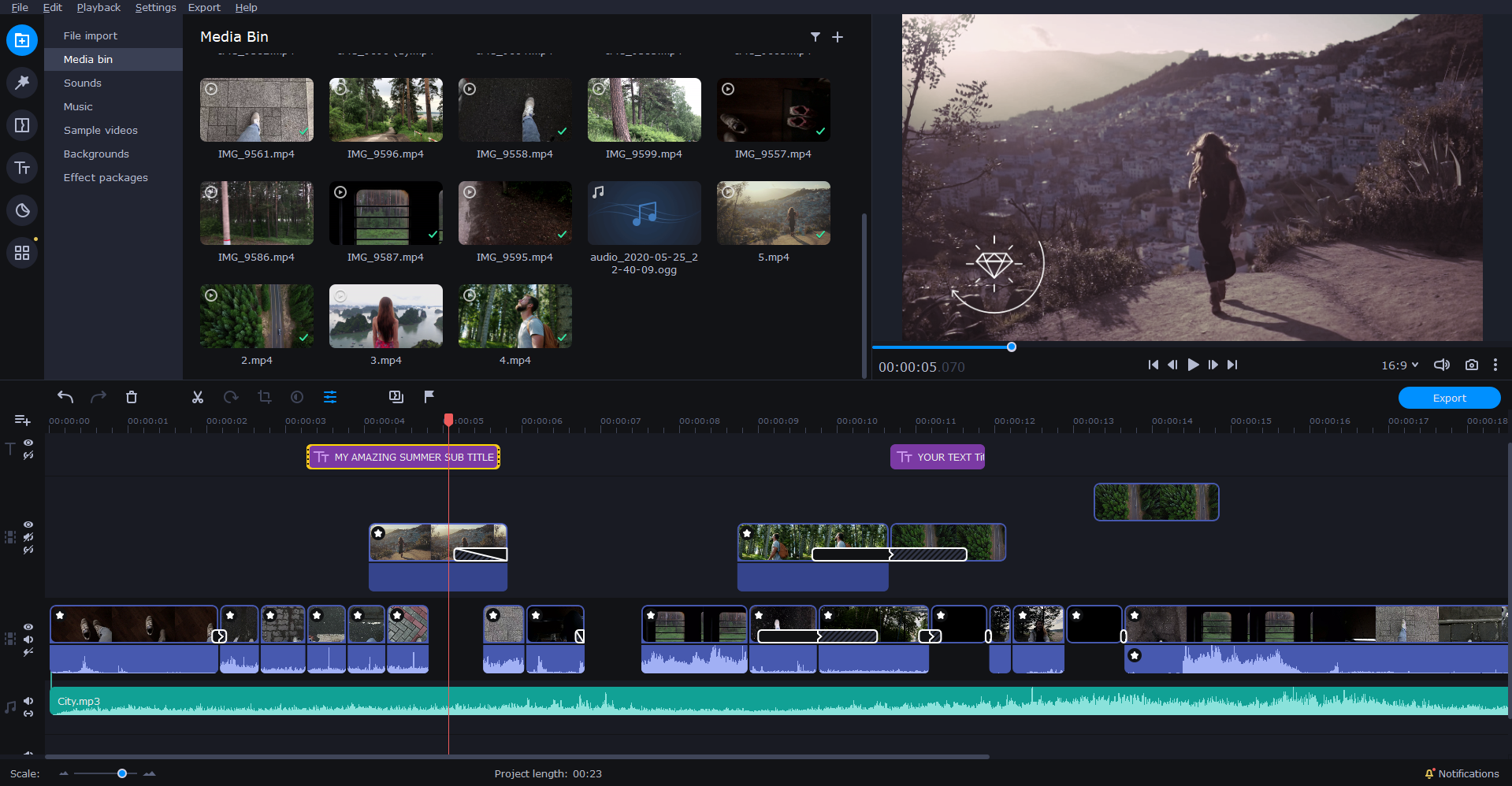 Editing Bit by Bit Just Got Easier
Now you can leave spaces between different parts of the footage on your timeline. This way it's more convenient to start assembling your feature before you've completed all your filming and see if there's anything missing. It's also helpful when you're unsure about the right shot for a particular part and would prefer to get back to that later.

Audio Syncs Automatically
If you're using more than one camera and/or microphones, you might find it hard to adjust separate sound tracks to the footage so that they match perfectly. Now you no longer have to worry about that – the program will complete the audio synchronization itself.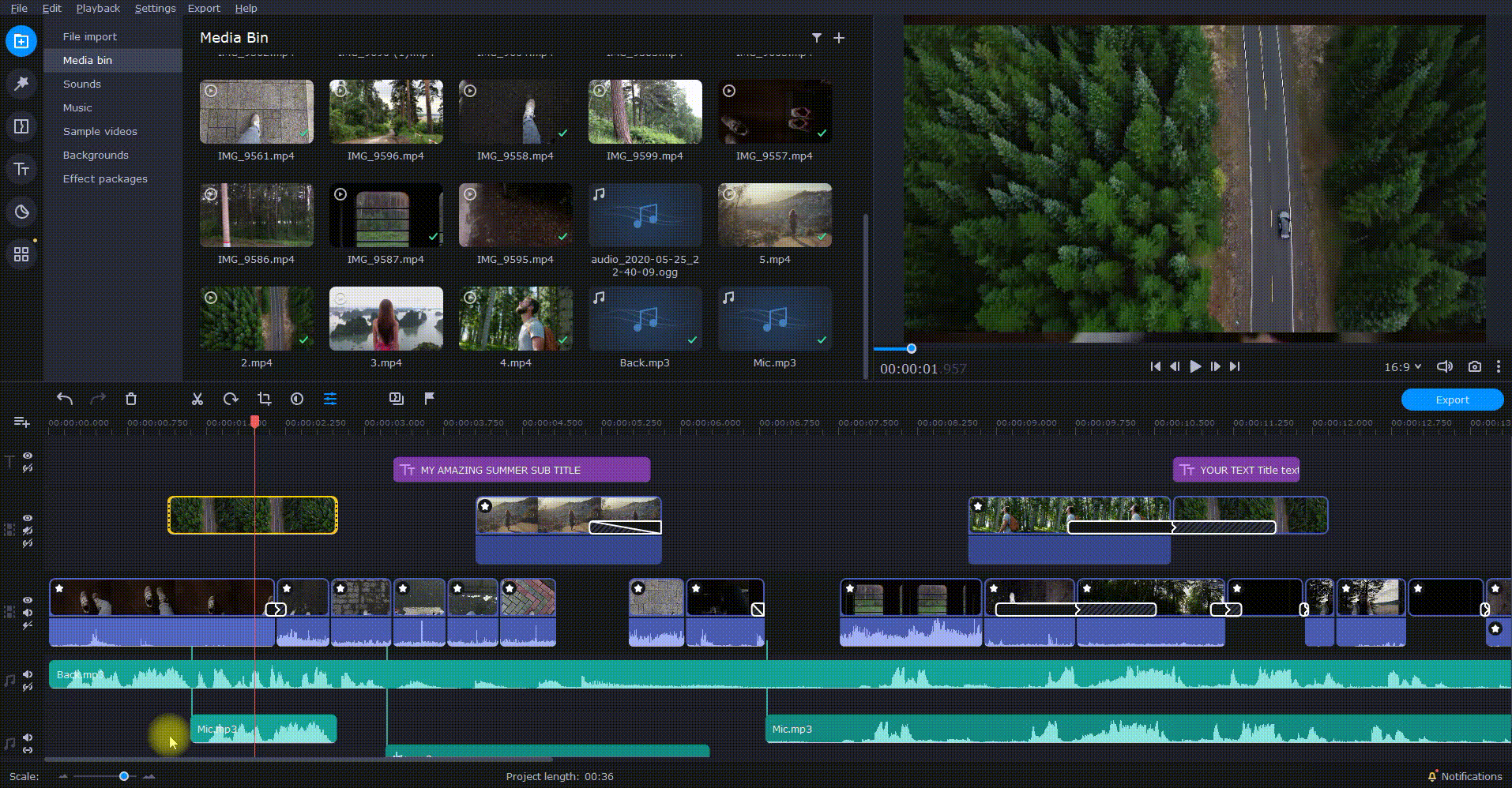 Color Grading in One Click
If you want your movie to look as dark as "Matrix" or deliberately bright like a Disney Channel series, color grading is what you need. Rather than diving into hardcore theory and mastering complex professional controls, take a look at the new LUTs feature. Applying any LUT from our library will automatically transform the colors in your movie, which can instantly change the whole mood of the film!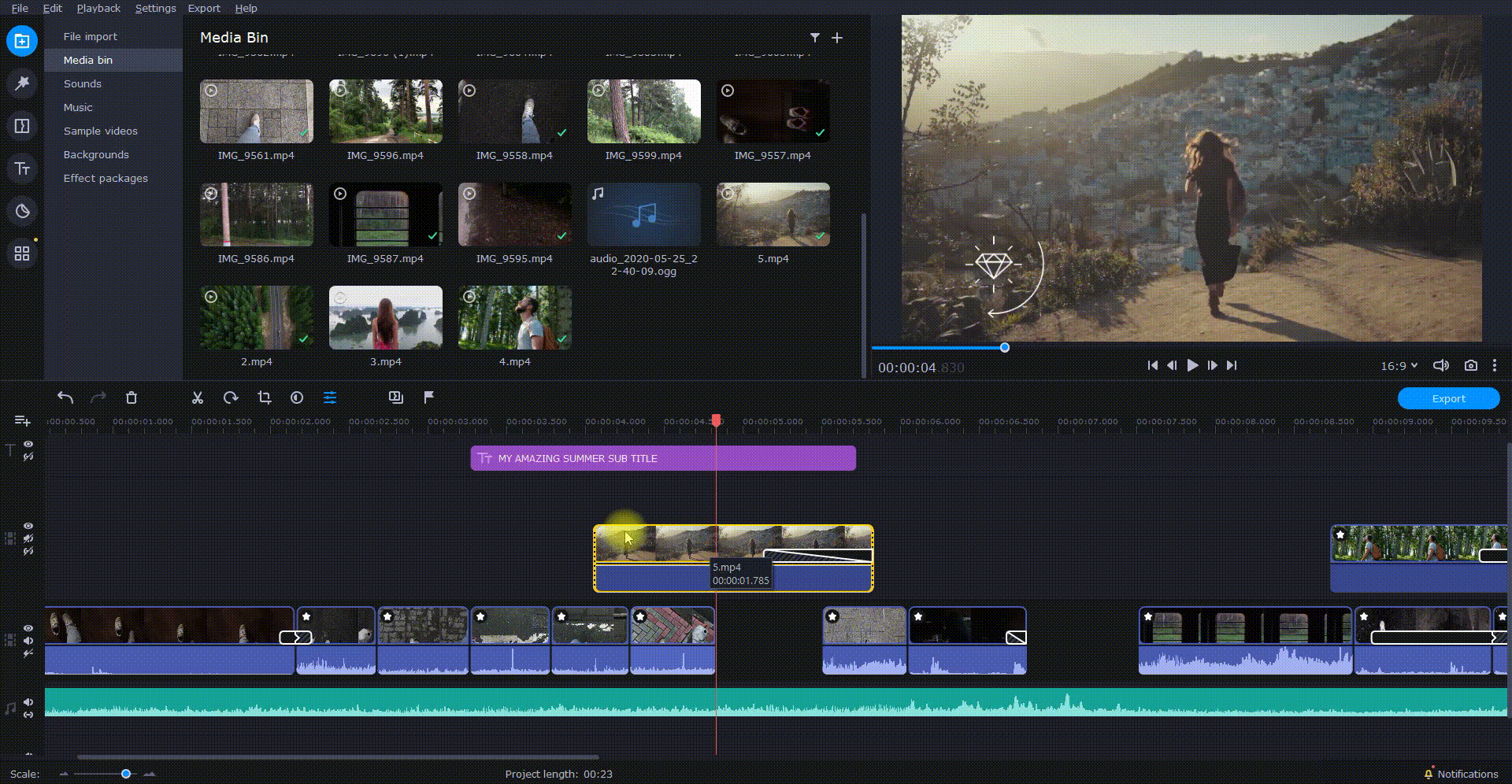 Experiment More
Now you can easily apply all our filters and effects to any chosen track on the timeline rather than concentrating solely on the main one. Just make sure all your tracks match!
Smarter Cropping
You know that problem when you crop or zoom your 4K video and it somehow comes out poorer quality? Now the software analyzes your footage and takes its initial properties into account, so your cropped version won't look any different than the original.
Want to try making your first movie with Movavi Video Editor Plus? We're offering a special 10% discount to all our blog readers – just use the promocode SUPERBLOG when completing your order.
Download Movavi Video Editor Plus with 10% discount for Windows
Download Movavi Video Editor Plus with 10% discount for MAC
Here's an example of an award-winning short movie to inspire you on your way to fulfilling your own creative ambitions. Enjoy!
Making your first movie is not easy! But it's sure worth it. Express your unique vision in your work, and, who knows, maybe it will kickstart your career as a film director!